Easy To share
"You can watch this video on YouTube"


How to share image or video?

Screen recorder app allows user to share their video or image which they record/capture from screen recorder app.
1. Open screen recorder open.

2. View your recorded video.

3. You can find share option.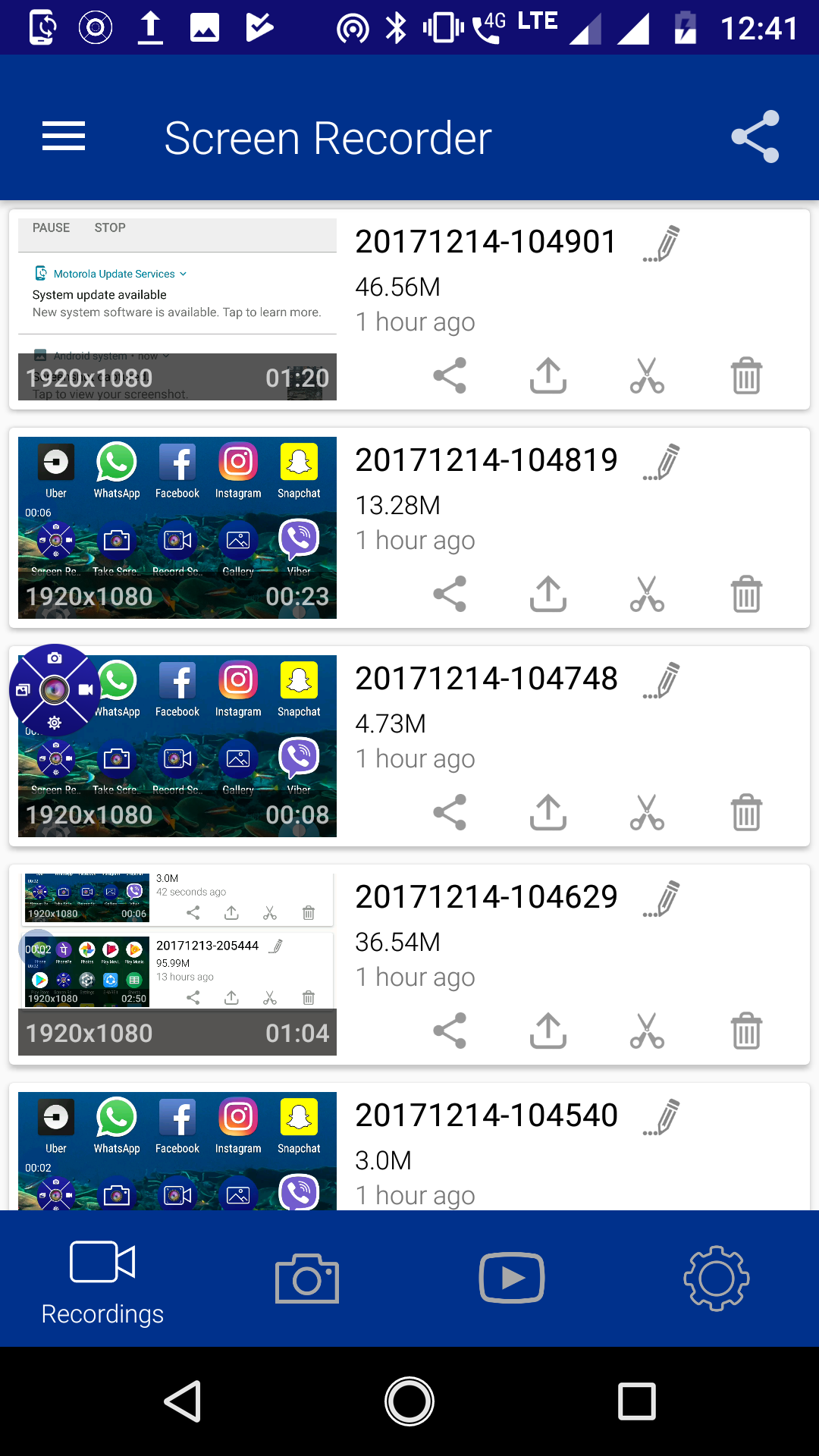 4. Click to share button and share your video easily.