View Cloud Images
"You can watch this video on YouTube"



How to view cloud images?

1. Open screen recorder app.

2. Go to screenshots option.

3. You will get two options
        a) On device
        b) On cloud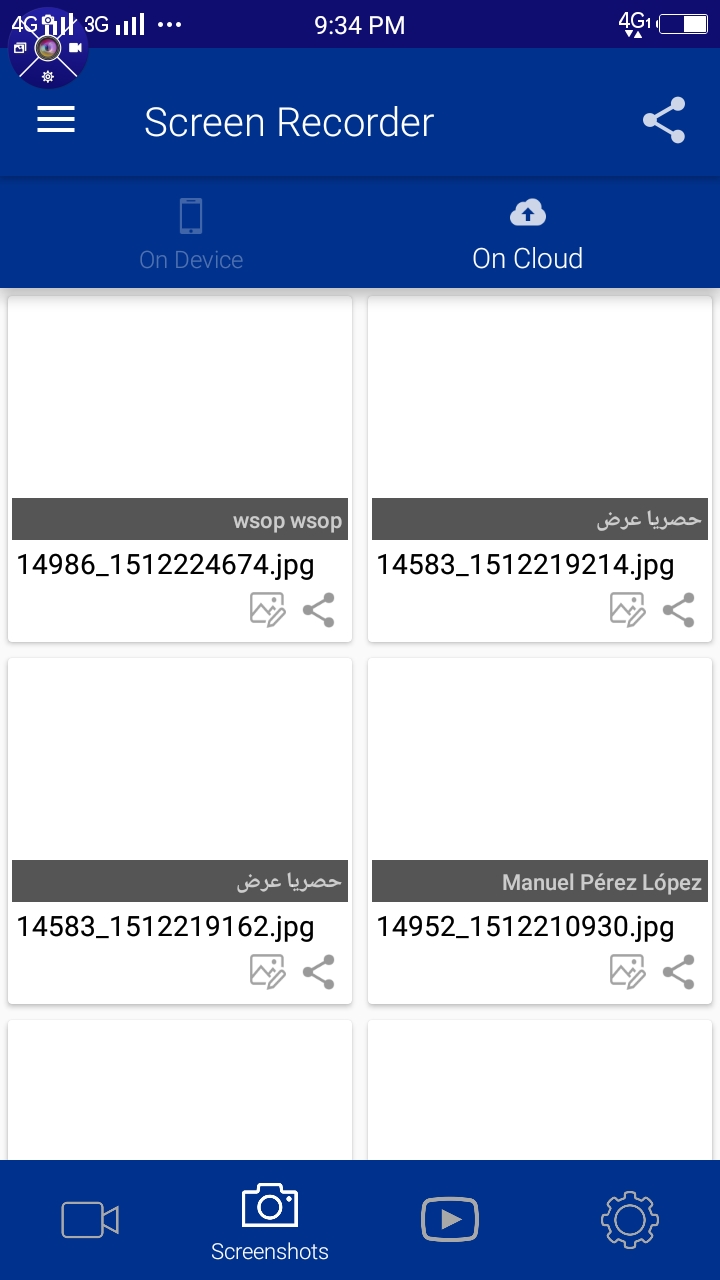 4. Go to cloud option.
5. You will get your images saved on cloud.