Easy to install
"You can watch this video on YouTube"



How to install screen recorder on your mobile?
For installing the screen recorder you need to follow the steps mention below.
1. Go to google play store app and type screen recorder.
 
2. you will see screen recorder app.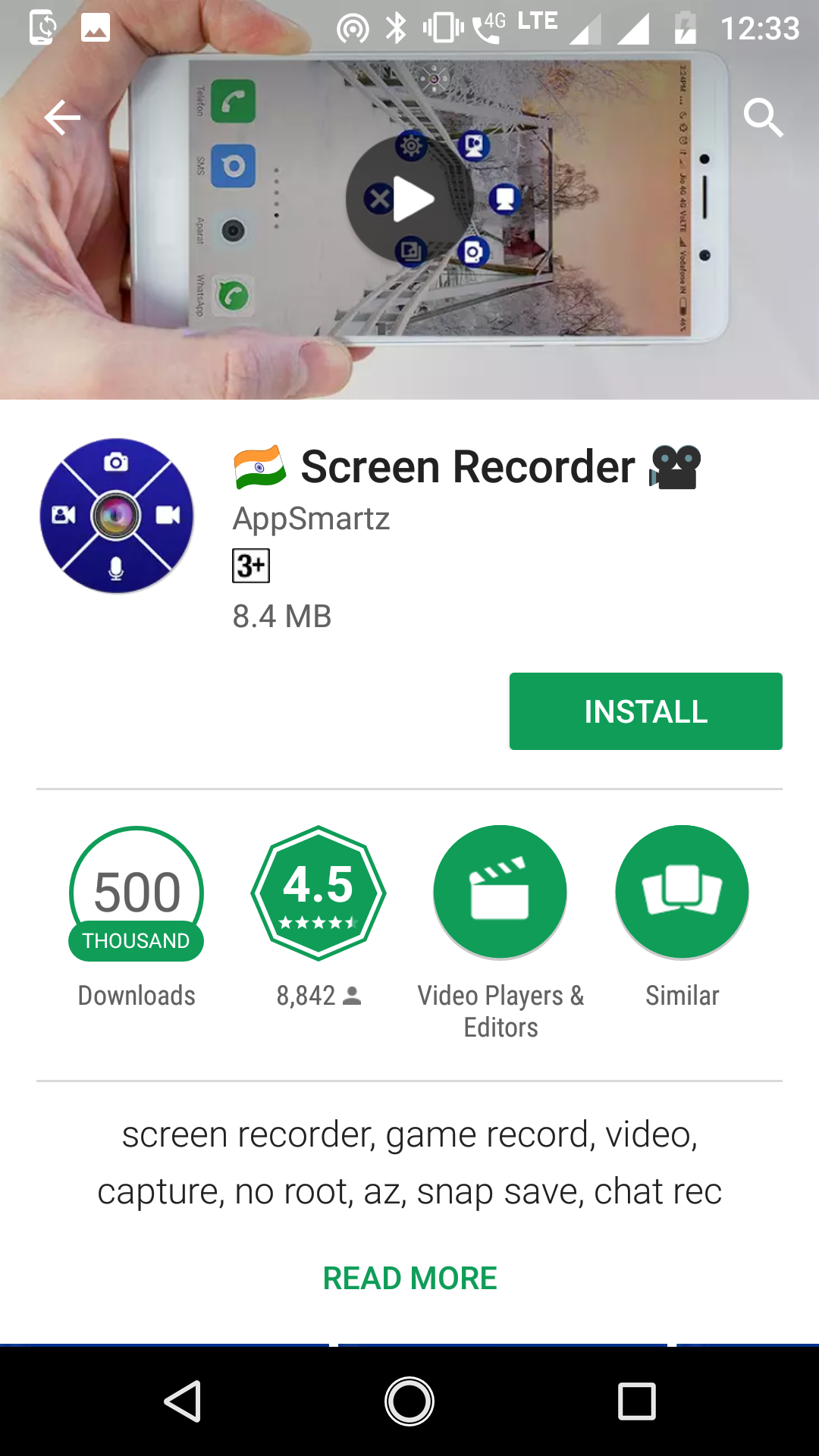 3. Press Install option. It will start installing.
 
4. After installation, click to open option.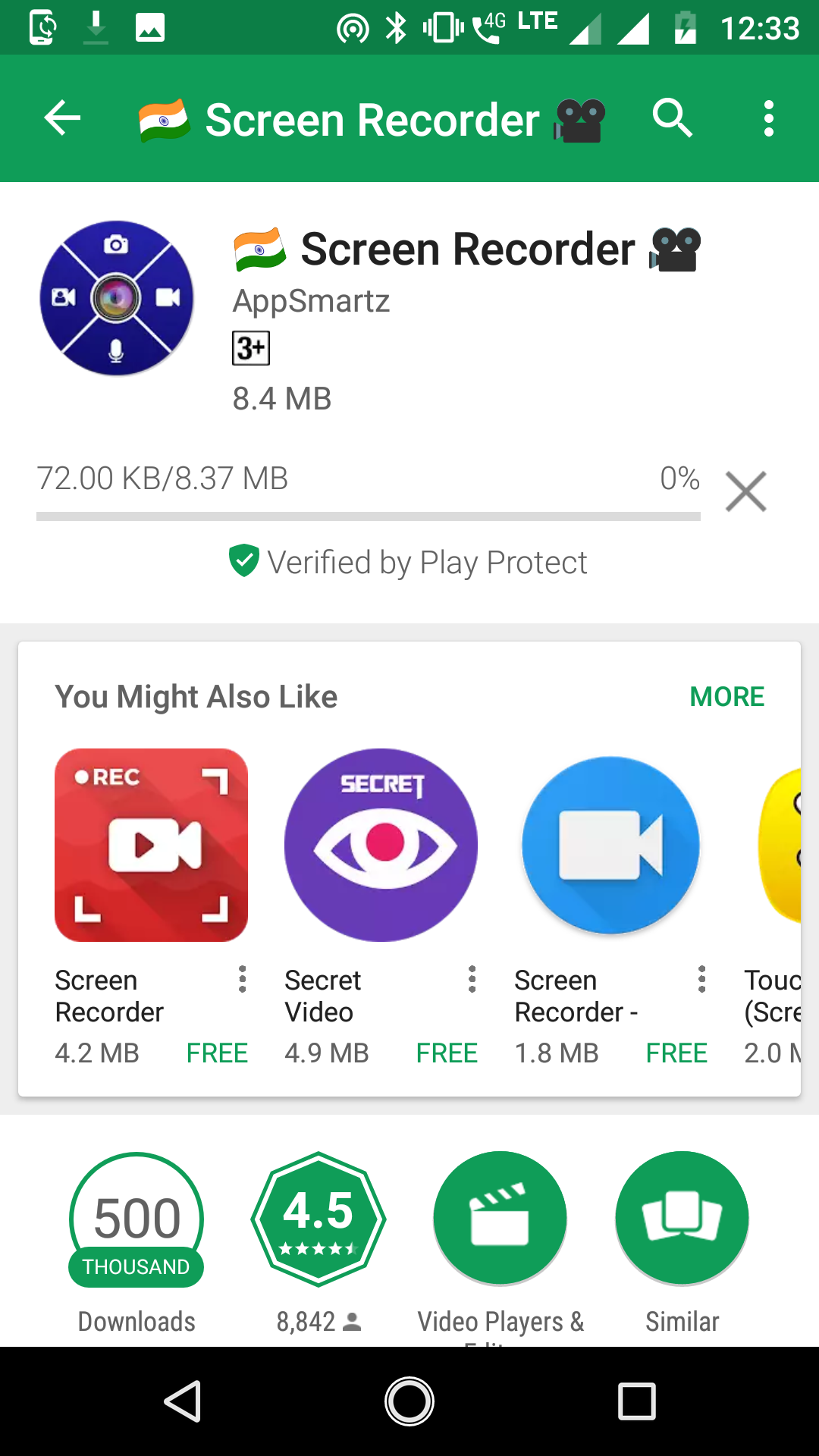 5. It will appear on your home screen.