Option to record your screen with your front camera - useful to create tutorials / Option to also record your audio along with video
1. If you have a front camera enabled phone, you can use Screen Recorder to record a parallel video along with recording your screen.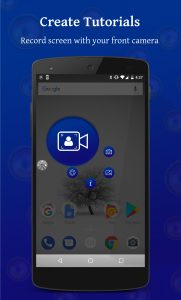 2. The video from the front camera appears in a small window which can be moved and placed anywhere on the screen by tapping, holding and dragging it.