3. You can pause your video from home screen, if your floating control option is enabled. 4. You can see time button on home screen. Click on that button and you will see three options. a) Stop b) Pause c) Screenshot
5.You will be able to click on Pause option and your video will be paused.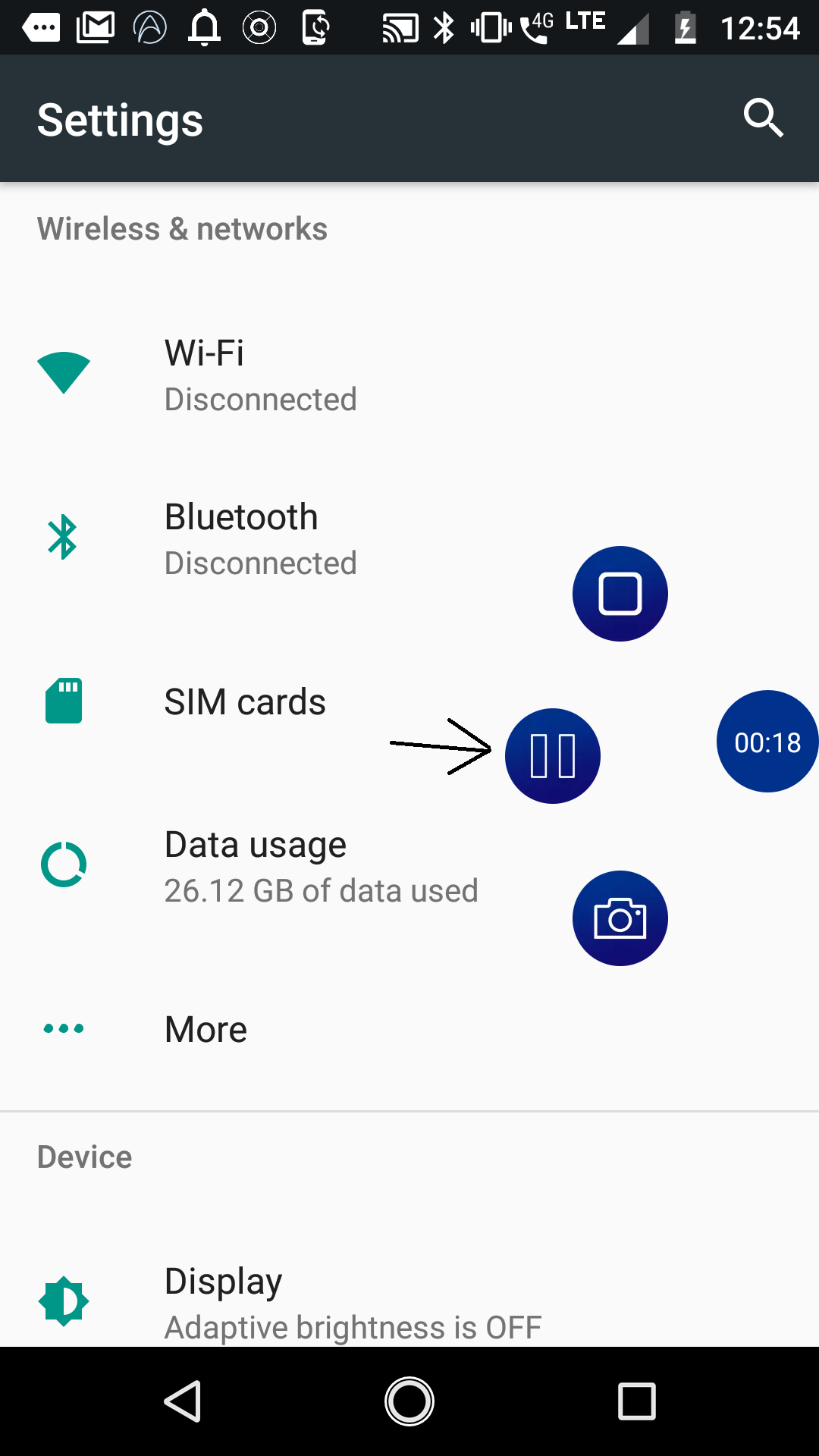 4. If your foating control option is disabled, then you can pause your recording from notification bar. 5. You will click on screen recorder app from notification bar and will find 2 options. a) Pause b) Stop 6. You will able to pause your recording.