Trim Videos
"You can watch this video on YouTube"



How to trim recorded videos

You can compact your video and make it well groomed.

1. Open screen recorder app.
2. Open recording option.
3. You will see videos recorded by you.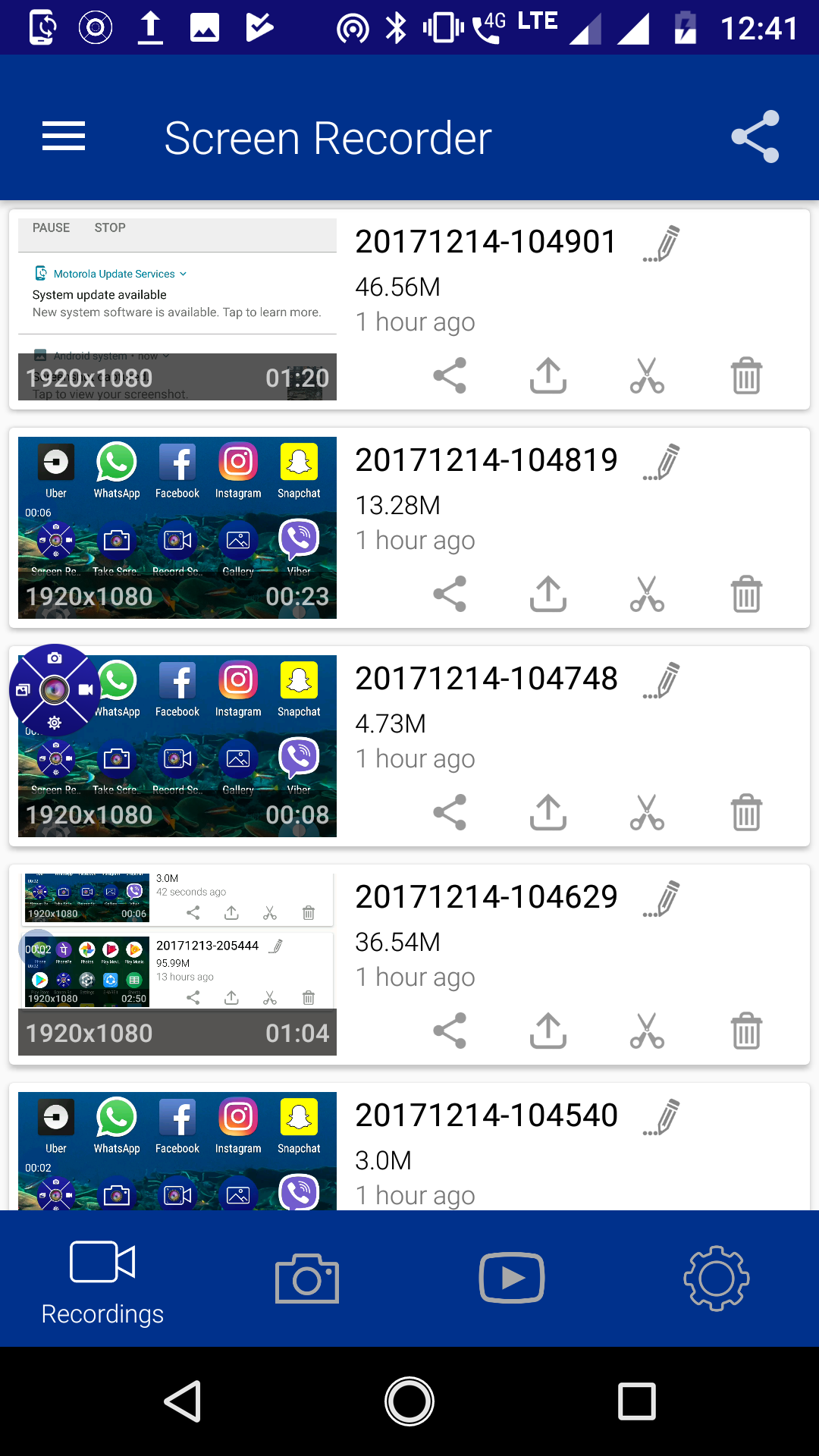 4. You can see scissor shaped icon on every video.
5. Click to the icon.
6. You Can trim your video and save it.