"You can watch video on YouTube"






How to upload image or video on YouTube?
You can link your YouTube account with Screen Recorder anytime you want from within the app. Once done, posting a Screen Recorder video from this app on YouTube is just one click away.
1. Open screen recorder app.
2. Go to setting option.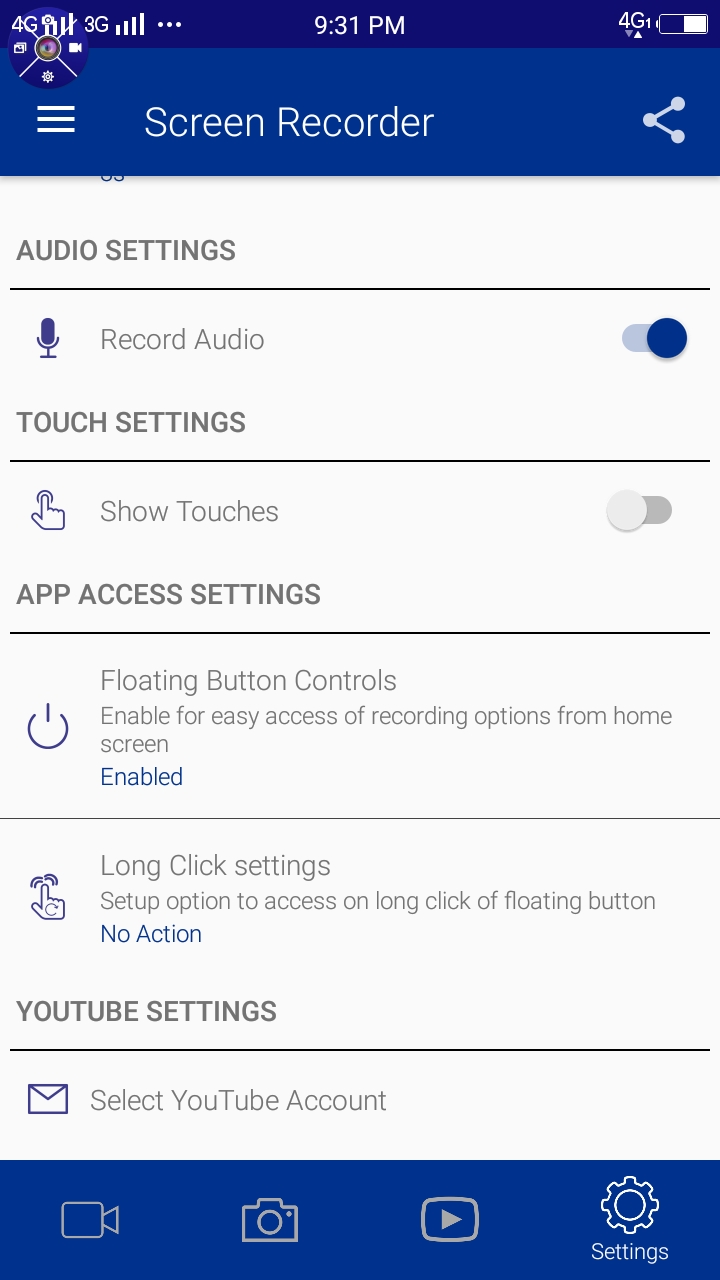 3. You can see YouTube option at the end of setting.
4. Click to YouTube option. If you have account click to it or add new account.
5. You can Upload your videos on YouTube.