You can set resolution depending on your device.to change your resolution  follow these steps
Step 1.Open the screen recorder app and go to settings.
Step 2. In settings you can see the option of resolution, tap on it.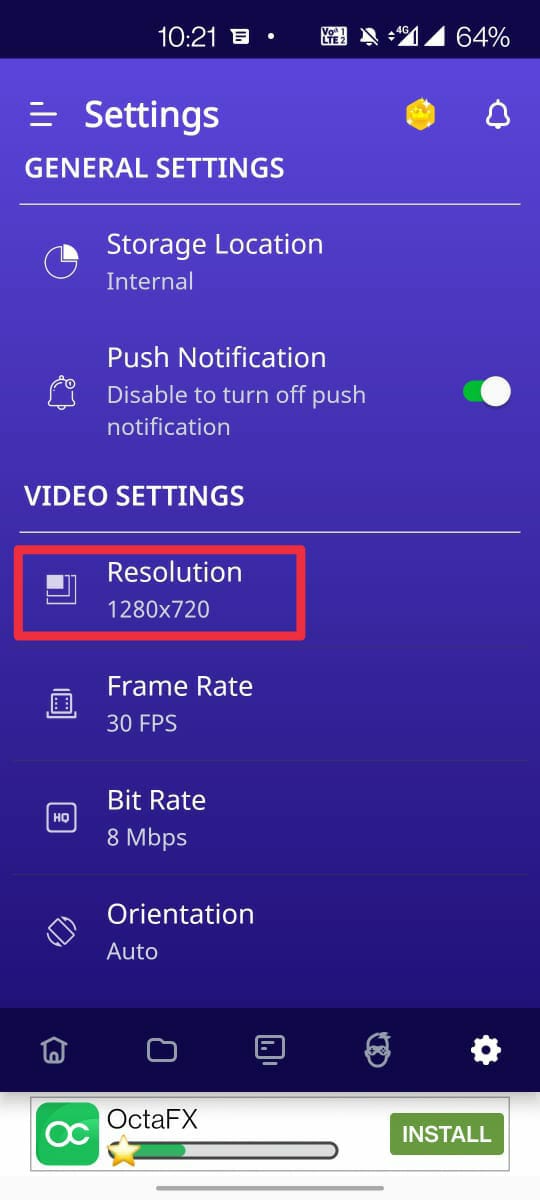 Step 3. Now  you can see  various resolutions options , choose according to your device support and then click ok to save the changes.