You can use countdown timer function, But you need to enable the floating button you use the countdown timer, Countdown timer helps to start recording up to 10 seconds later after you clicked the recording button.
 Step 1. Go to the settings of the app.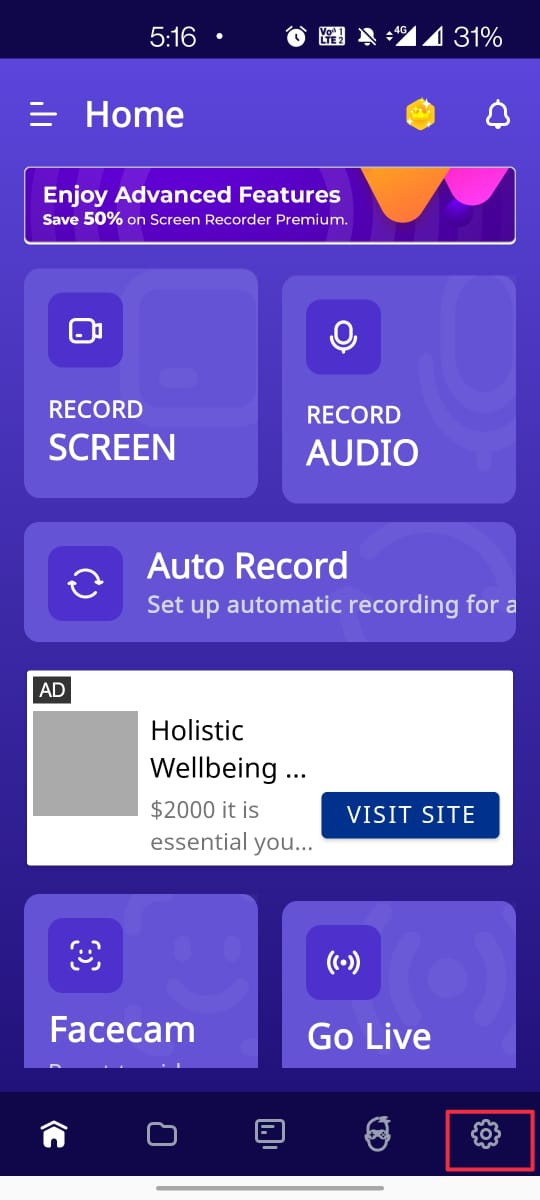 Step 2. Go in Recording options and tap on countdown timer option.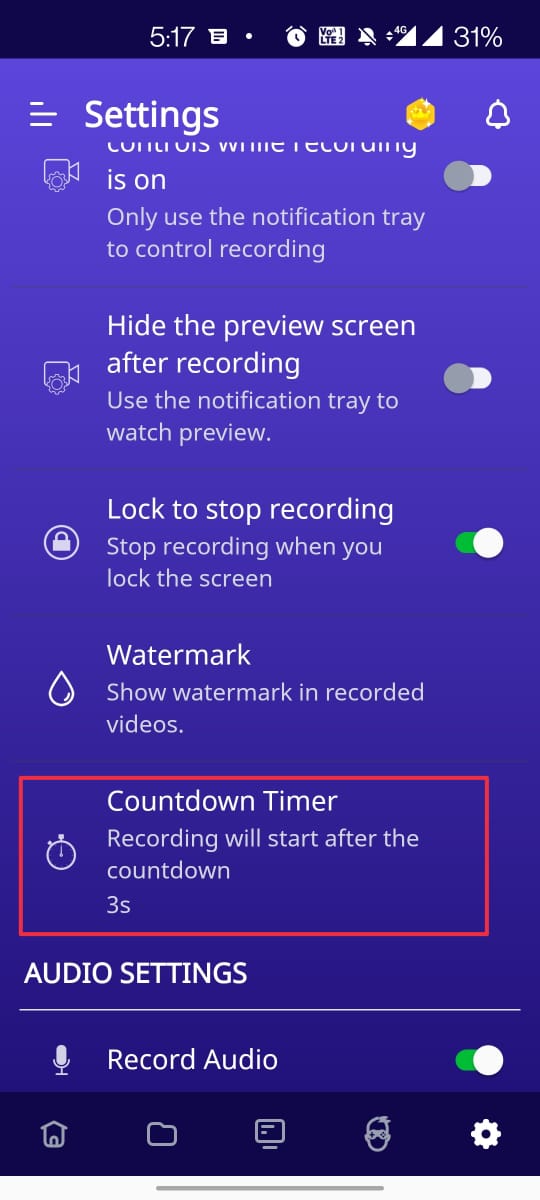 Step 3. Now you will see various options ( No countdown , 3s, 5s, 10s,) choose the one which you desire and click ok.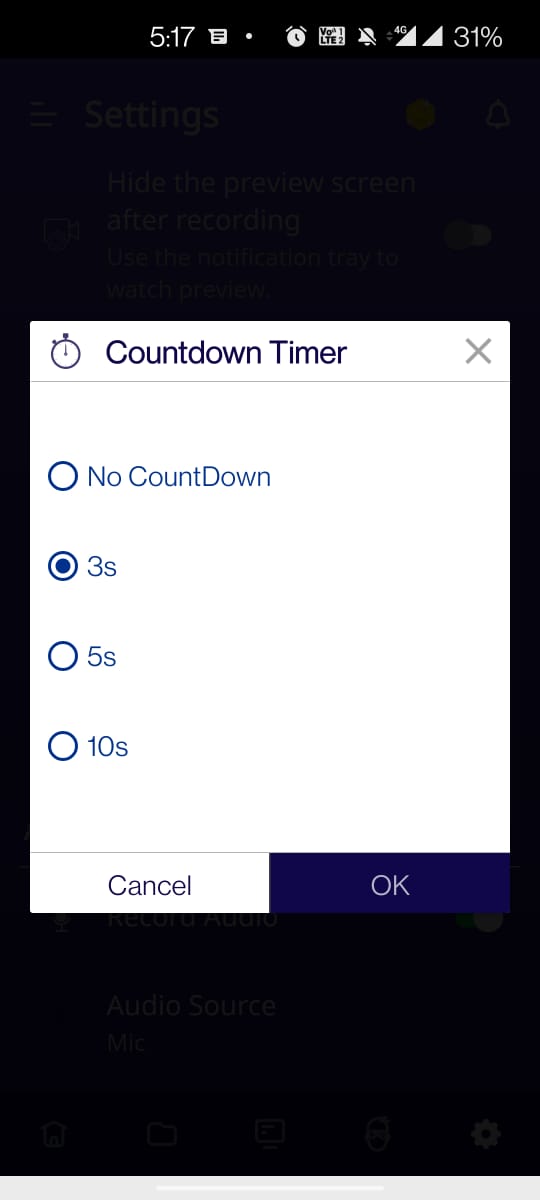 Now before the recording starts you will be able to see the countdown on your screen for example if you have selected 3s then the Countdown will be 3 seconds .