"GameSee" -> choose game -> enter details -> start.">
How To Stream on GameSee? (Android)
GameSee is a Live streaming and Esports Platform where users can stream & watch games and participate in Esports tournaments.
Here is how you can stream on GameSee.tv:
Step 1.Open screen recorder application.click on this icon at the bottom of the screen
.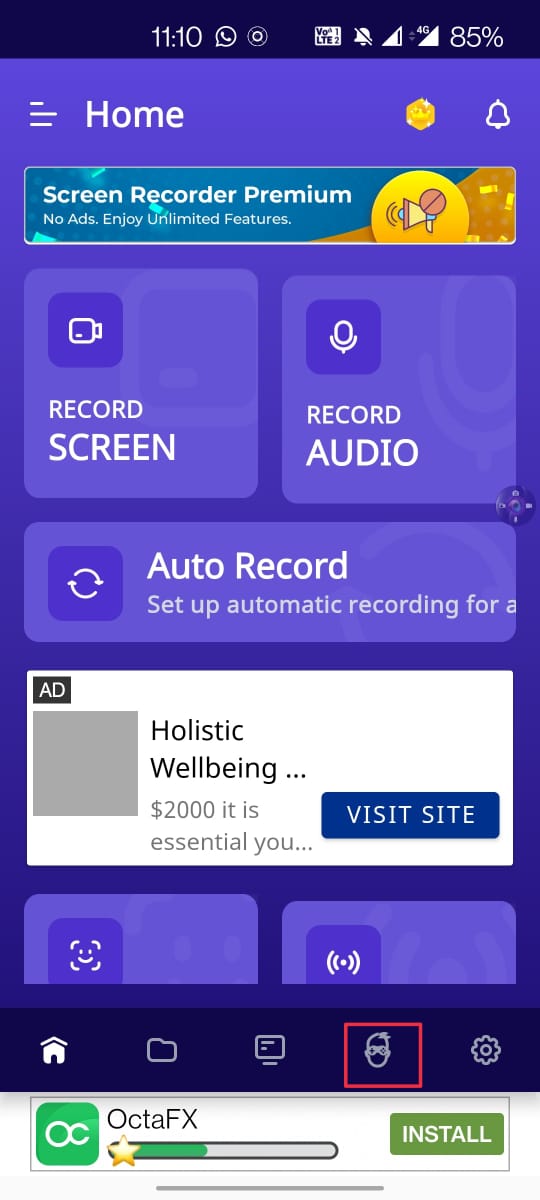 Step 2. Select + icon.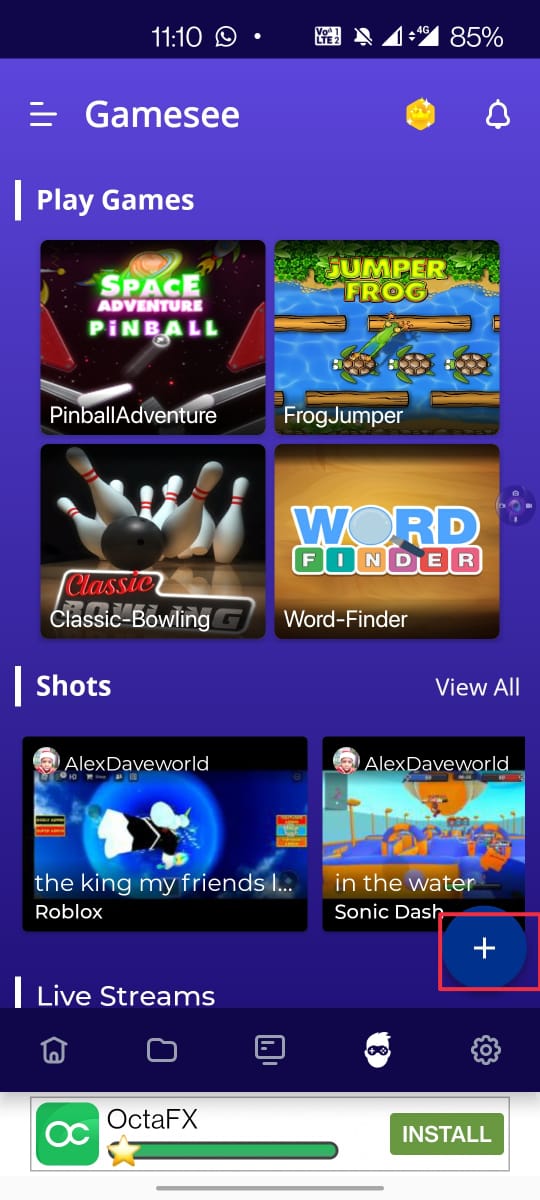 Step 3. From dialog select "GameSee".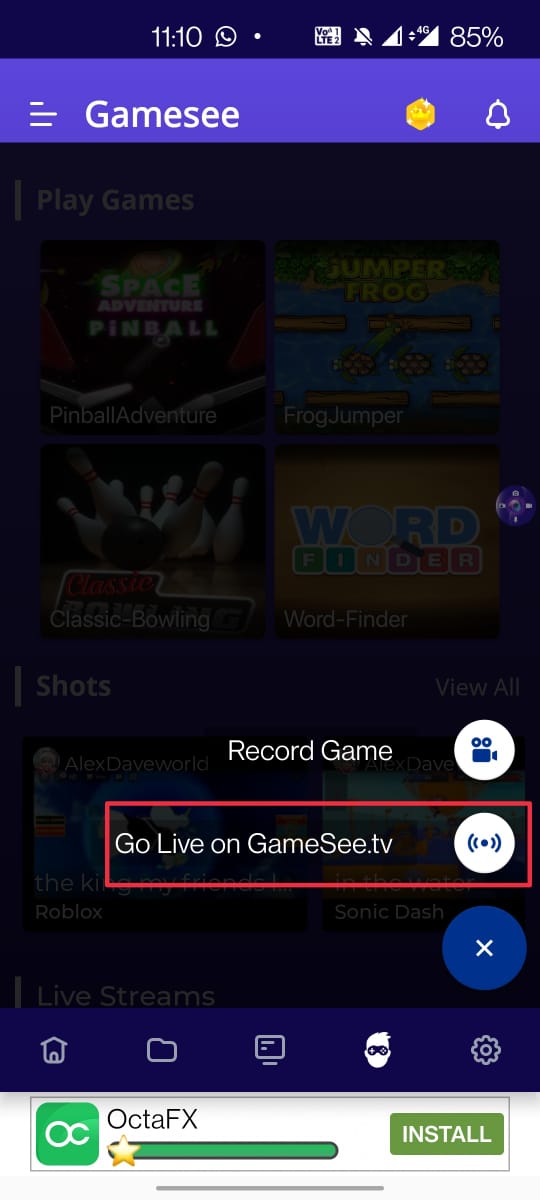 Step 4. From dialog select the game on which you want to start the live stream. If the game is not listed, you can always select the game from "Add Games", which will show you applications installed on the device. Add the game from the list, and click to start.
Step 5. Enter Title and description of the Stream, and press the start button.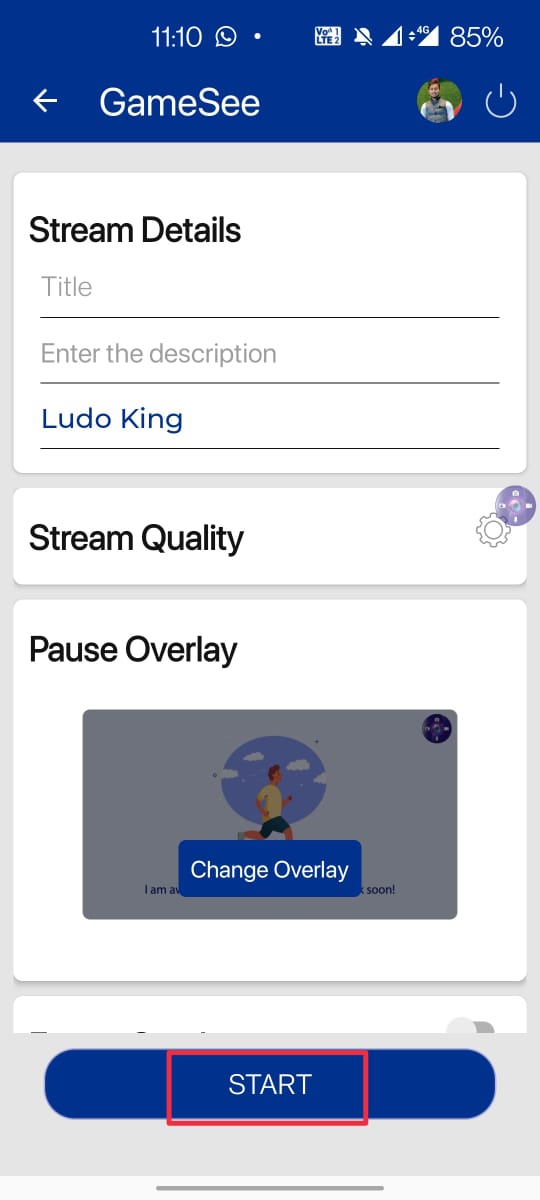 ---