The frame rate is the number of frames or images that are projected or displayed per second.
Step 1. Your default frame rate is set to 30fps but you can  change it according to your need ,  To set you frame rate first go to the app settings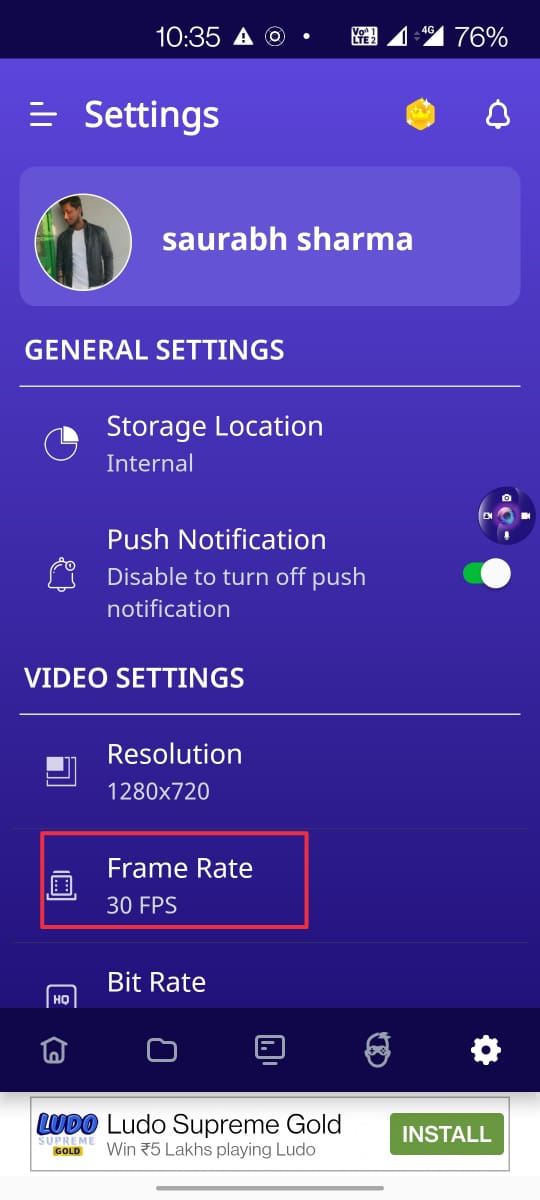 Step 2. In video settings , Tap on frame , you can see various options of frame rate , choose one according to your desire and click ok to save.