1. Open Screen Recorder app and go to "setting" option.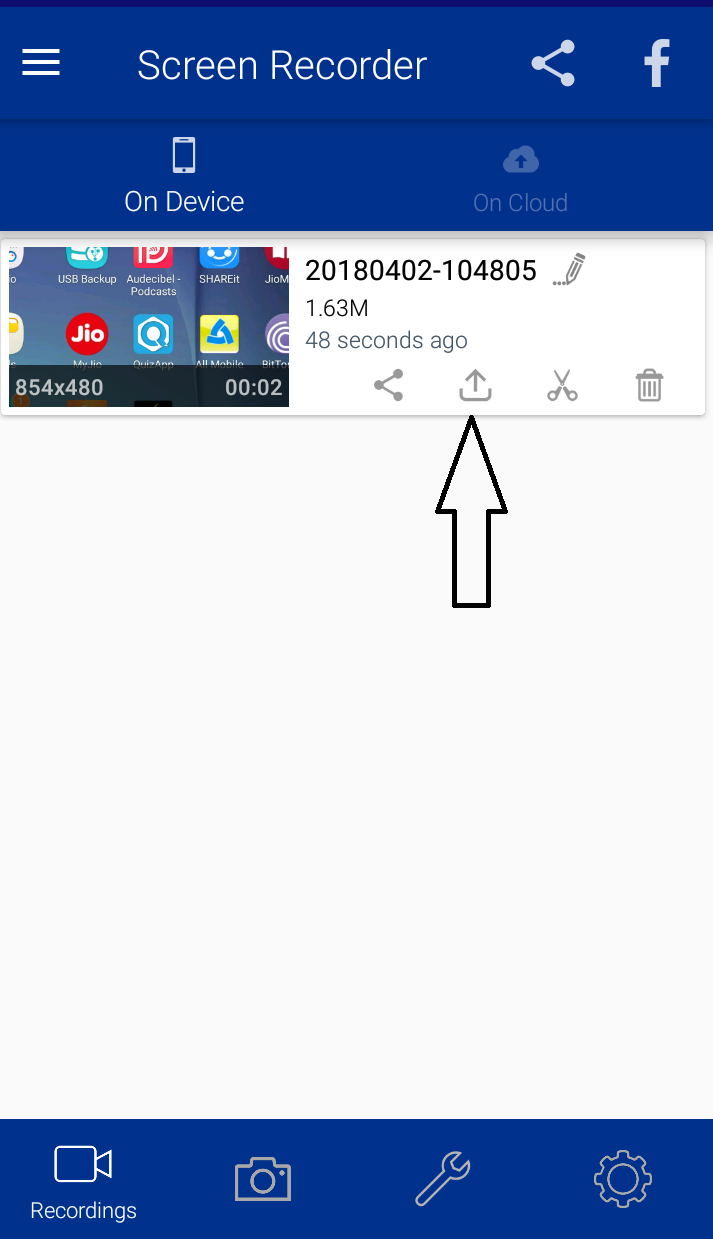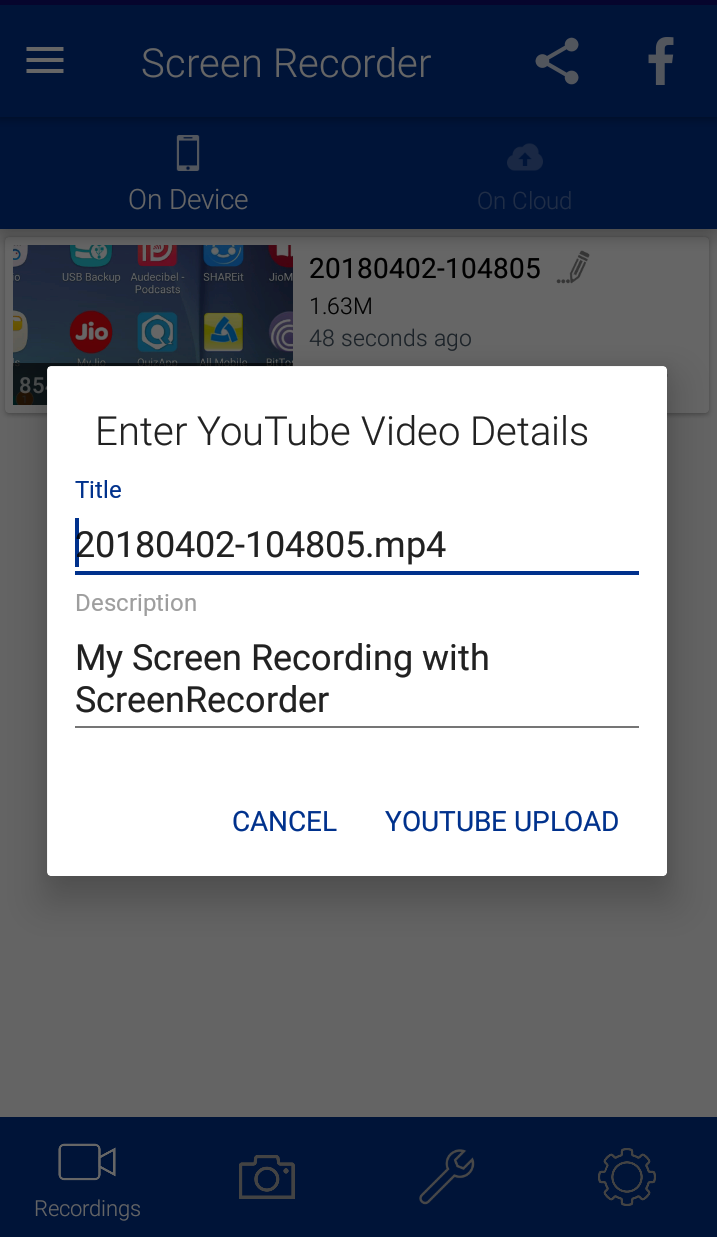 2. Click on "select account" option at the end of setting.
3. If you have an account click on it or add a new account.
4. Go to recording, click on the upload icon to upload saved videos.
5. Watch the video tutorial below to know more.