1. Go to "screenshots" options.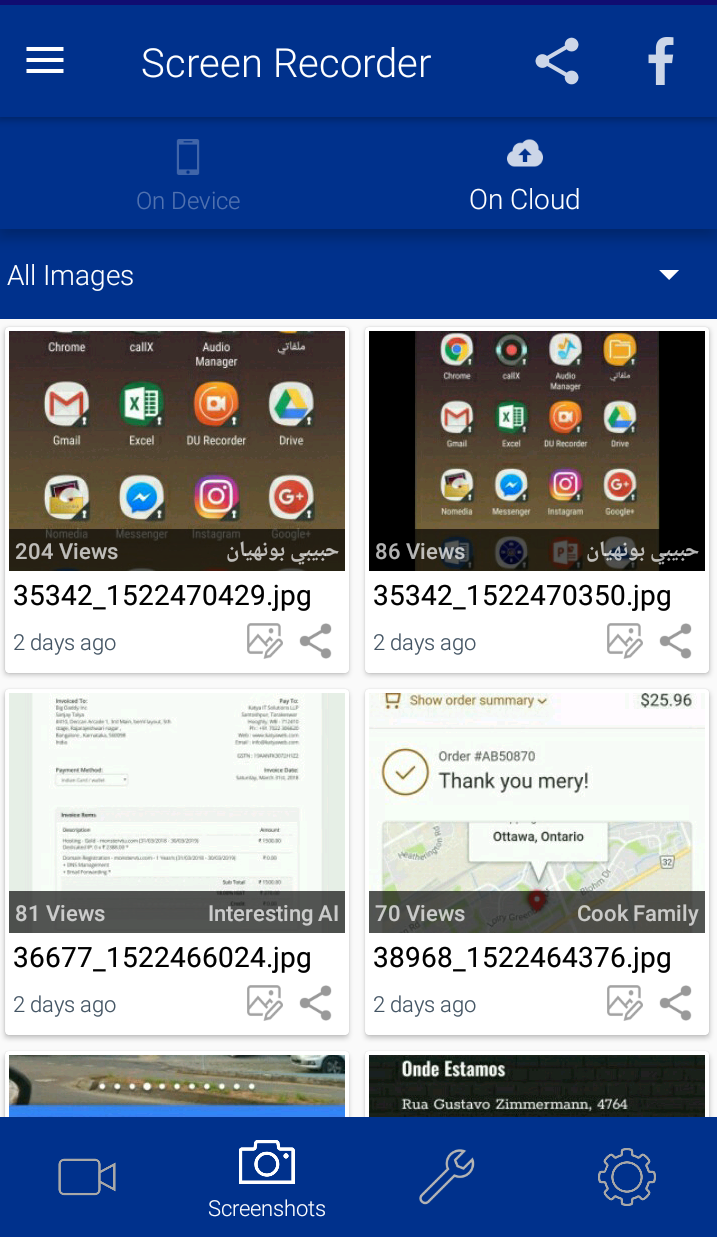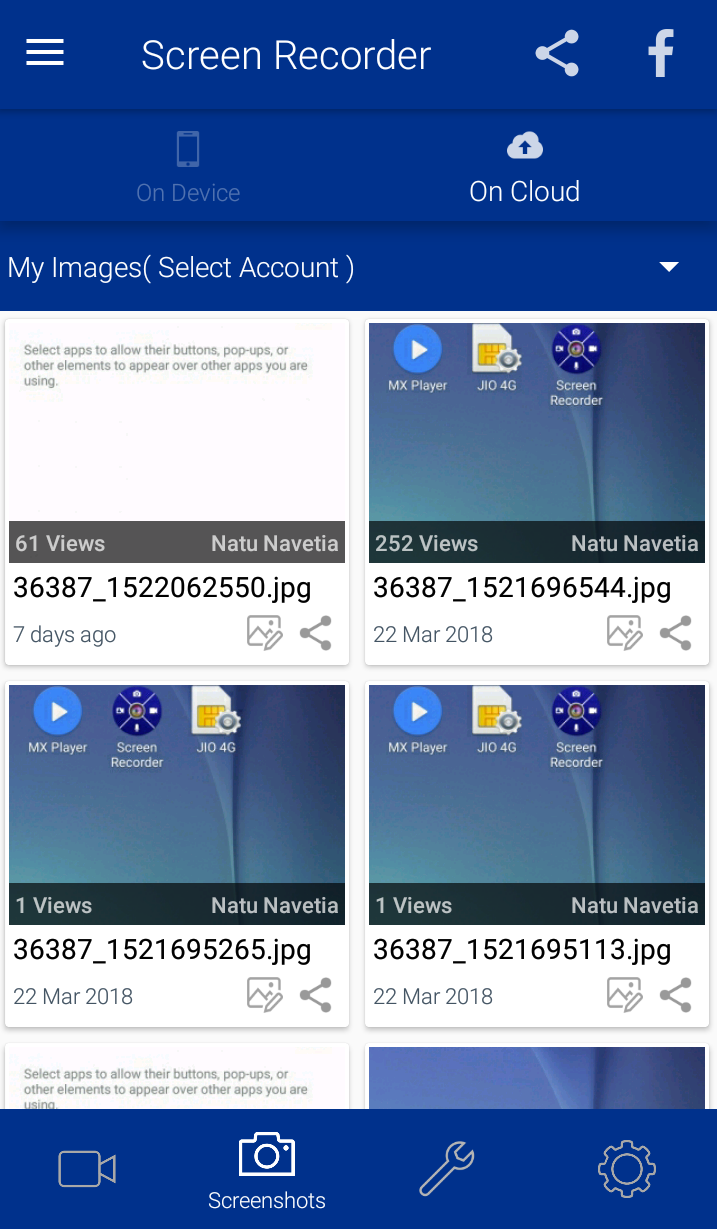 2. You will get two options
a) On device. Â b) On cloud.
3. Go to cloud option.
4. Click on drop-down menu and select "my images".
5. You will get to see images saved on cloud.
6. Watch the video tutorial below to know more.