A user can easily add Audio in a recorded video.
1. Open Screen Recorder app and go to "Recordings".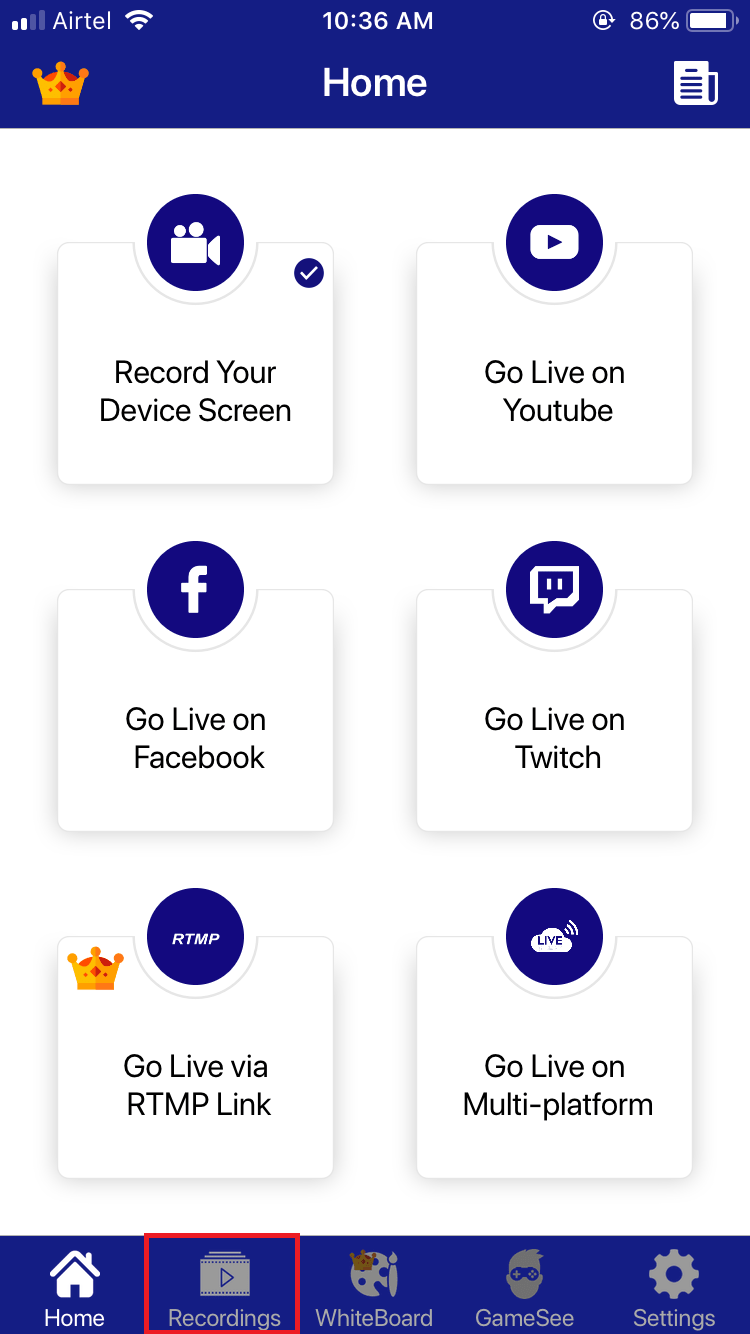 2. You will see a list of videos recorded by you.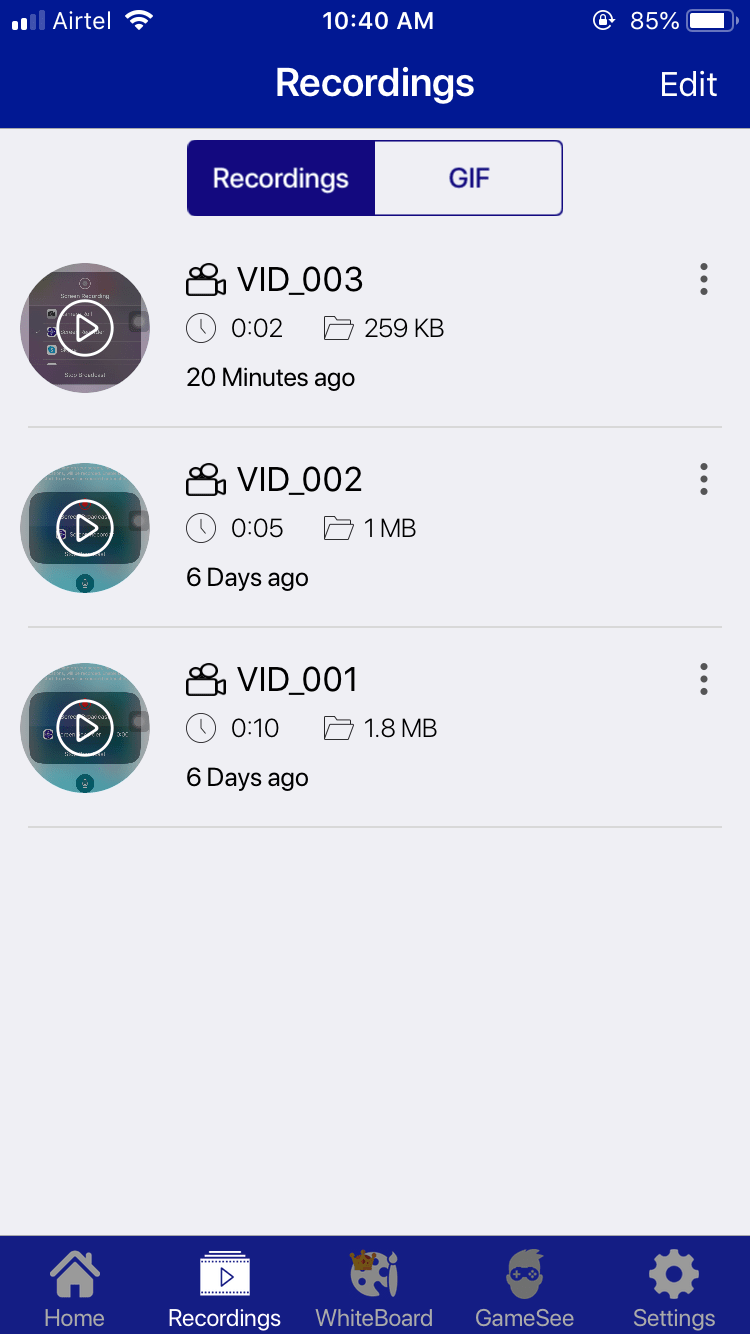 3. Press the three dots button (top right corner) on the video of your wish.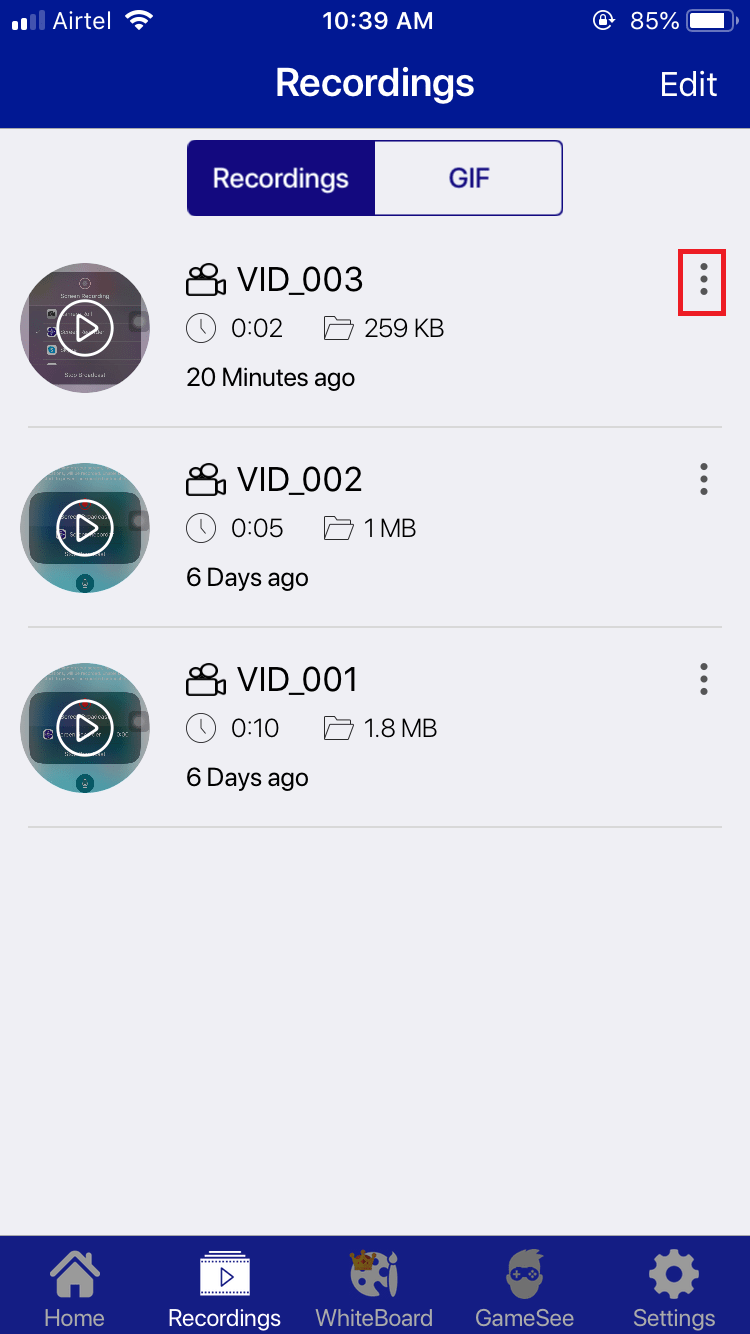 4. Tap the "Edit" button.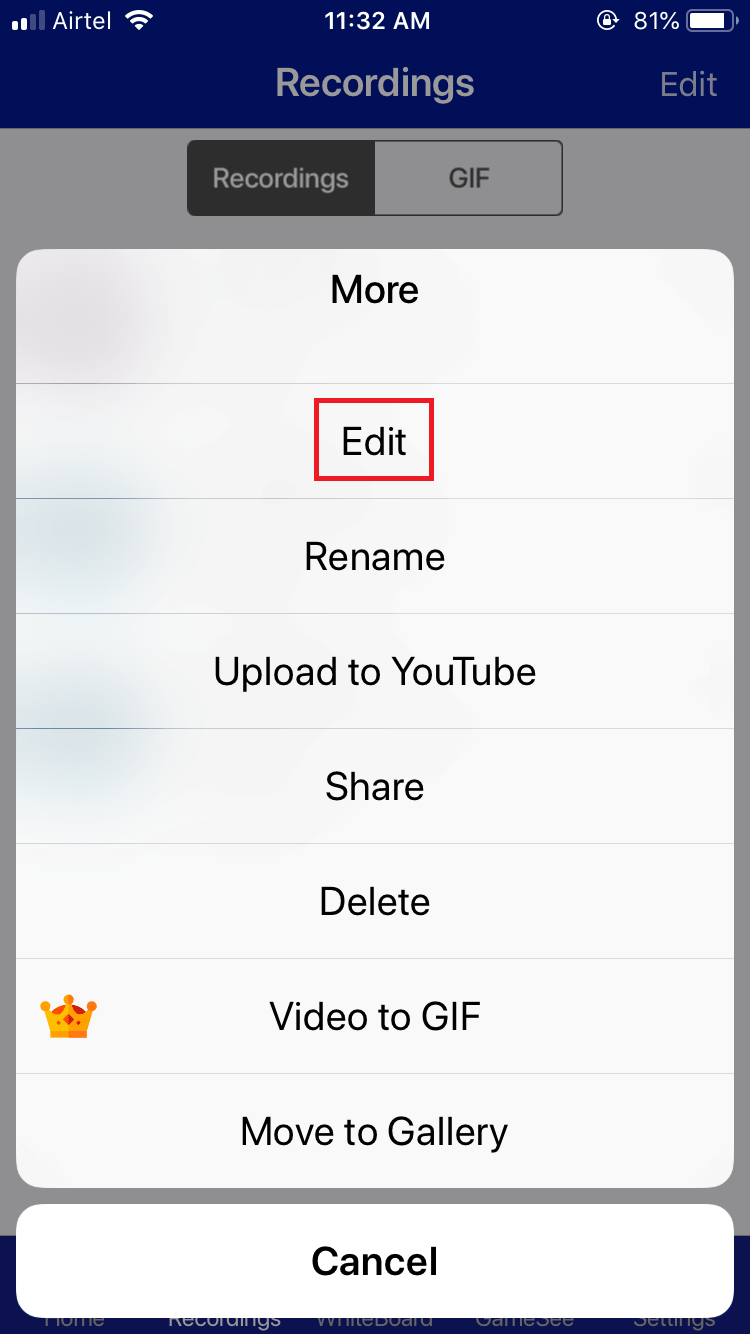 5. Press the "Audio" button from the bottom menu.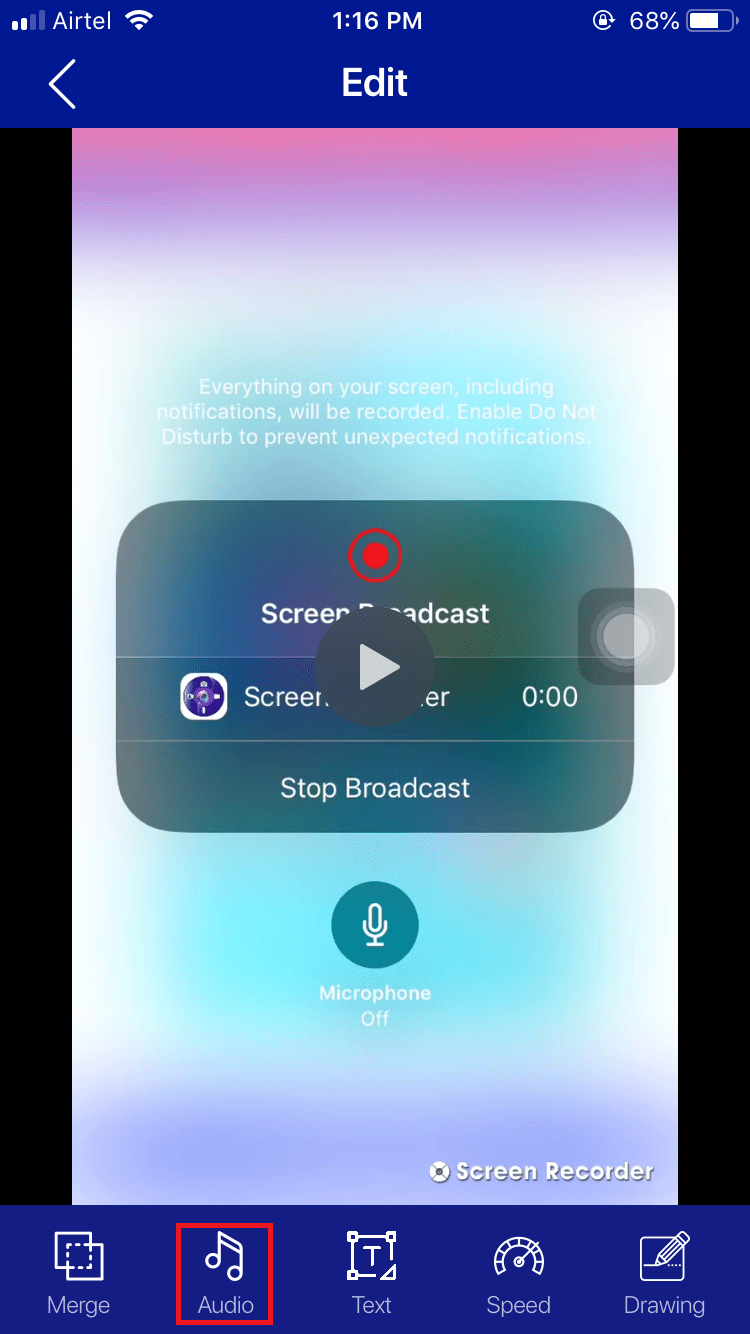 6. You can add record audio by pressing on "Microphone" or add audio from "My Music".