Screen Recorder allows you to draw text on recorded video. Users can also erase the drawn text, change the color of text and increase the size of the text.
Step 1. Open Screen Recorder app and go to "Recordings".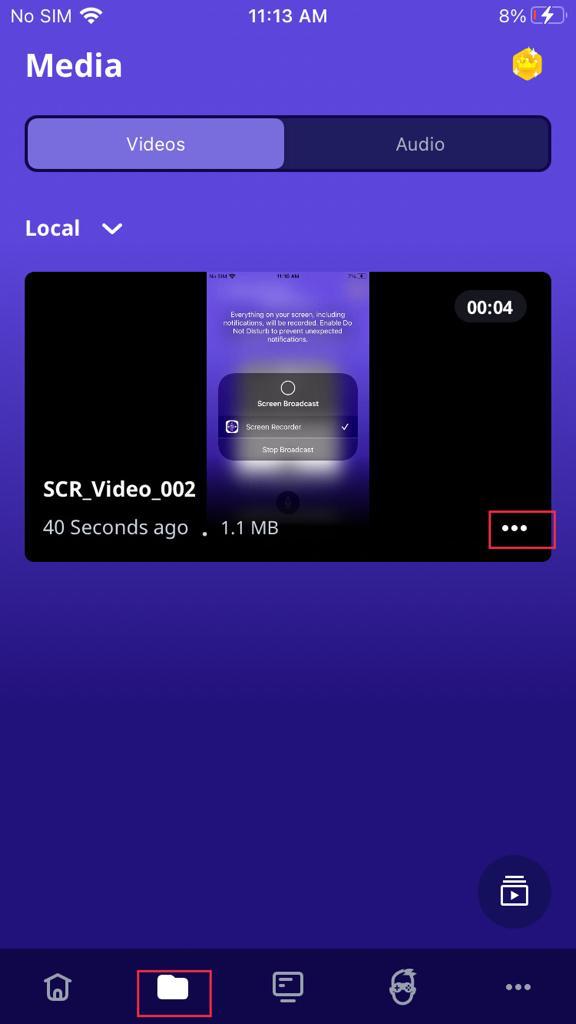 Step 2. Tap "Edit" option.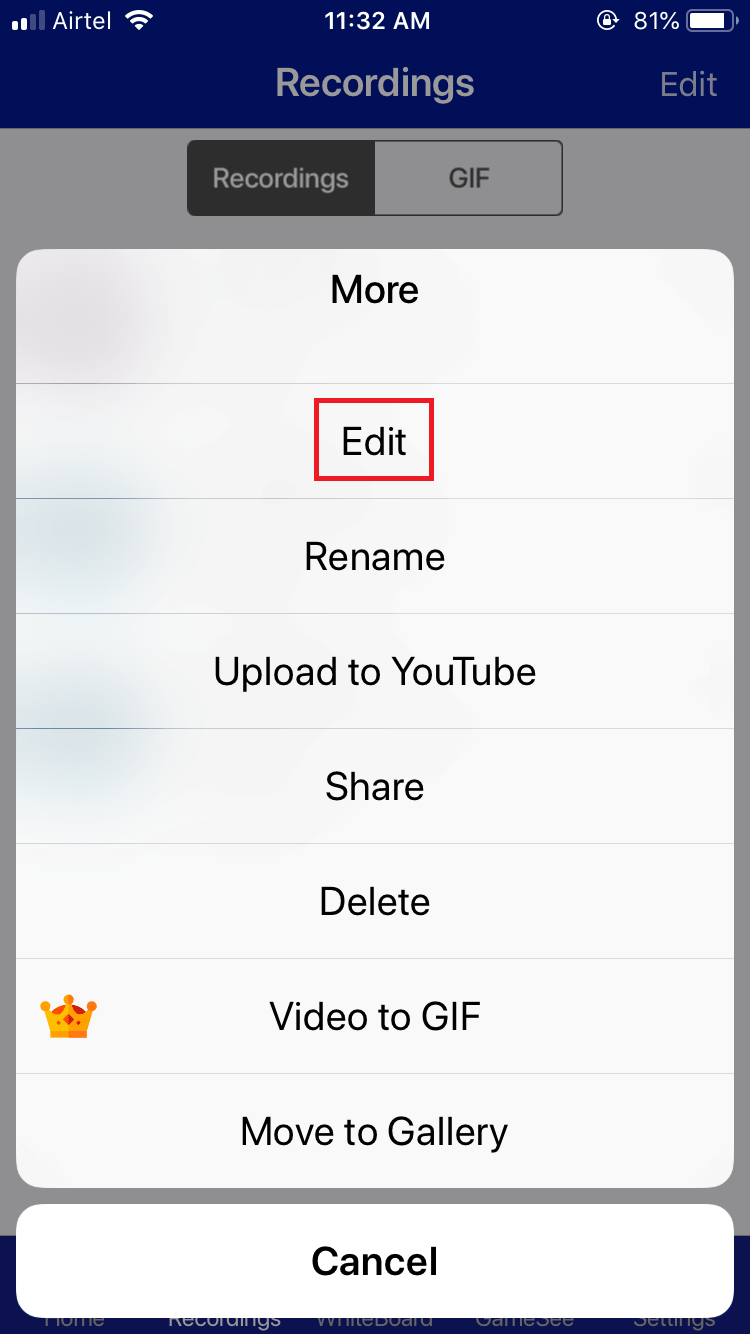 Step 3. Press the "Brush" button from the bottom Menu.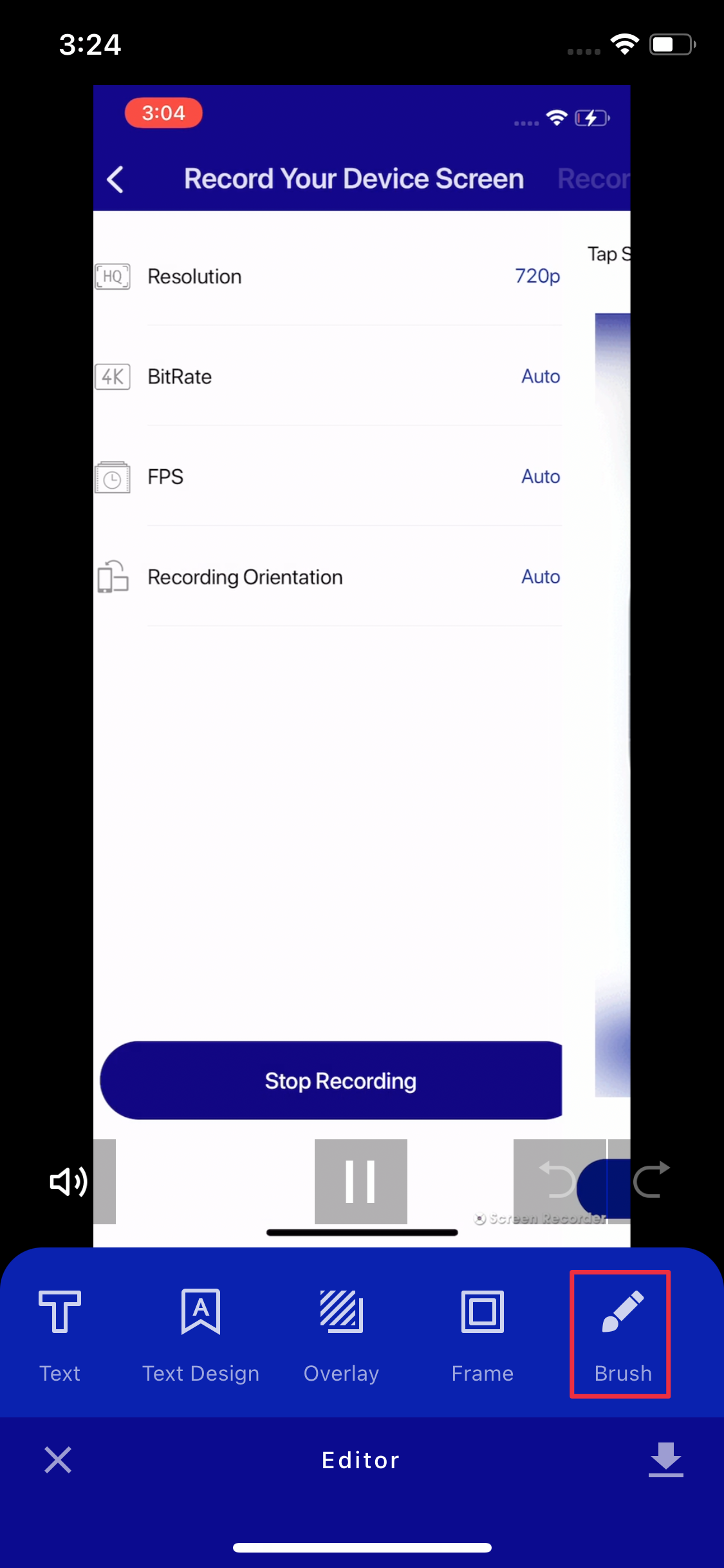 Step 4.  Select the colour and the duration for which you want your drawing to be shown.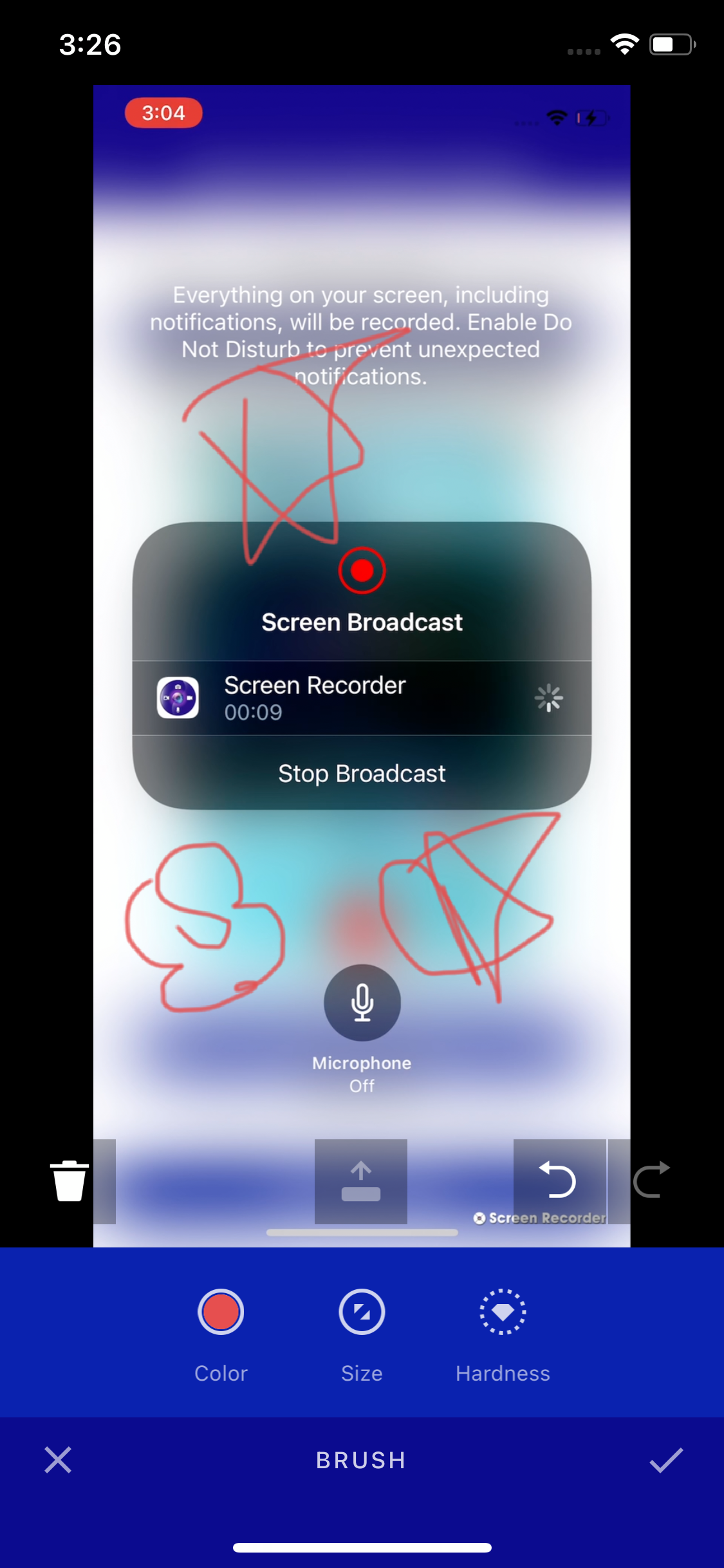 Step 5. Draw whatever you'd like to see on your video and click on the tick button,  after that, click on the "Save" button to save your video.