Users can easily merge two videos using the Screen Recorder app.
Step 1. Open Screen Recorder app and go to "Recordings".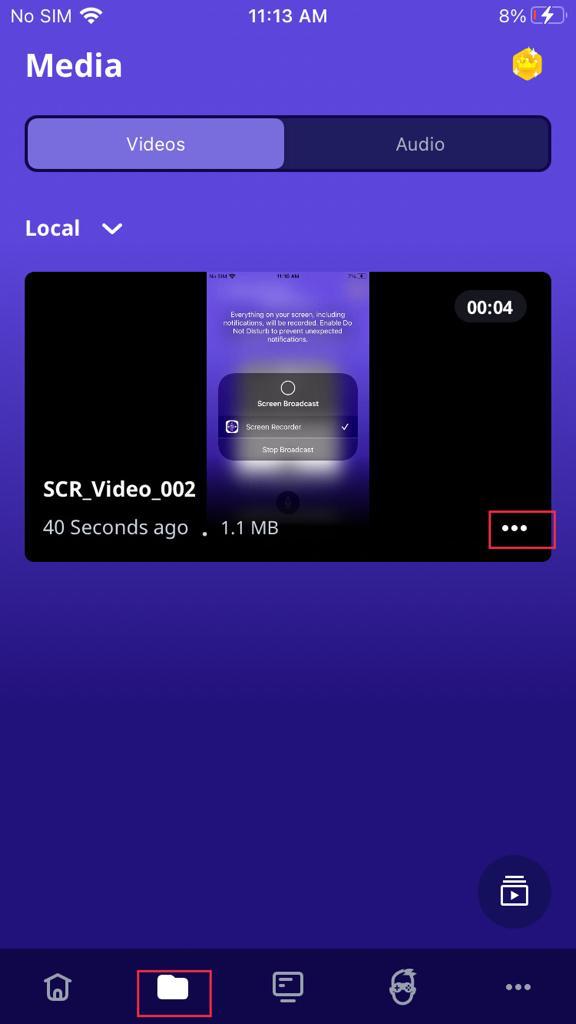 Step 2. Click on the edit option.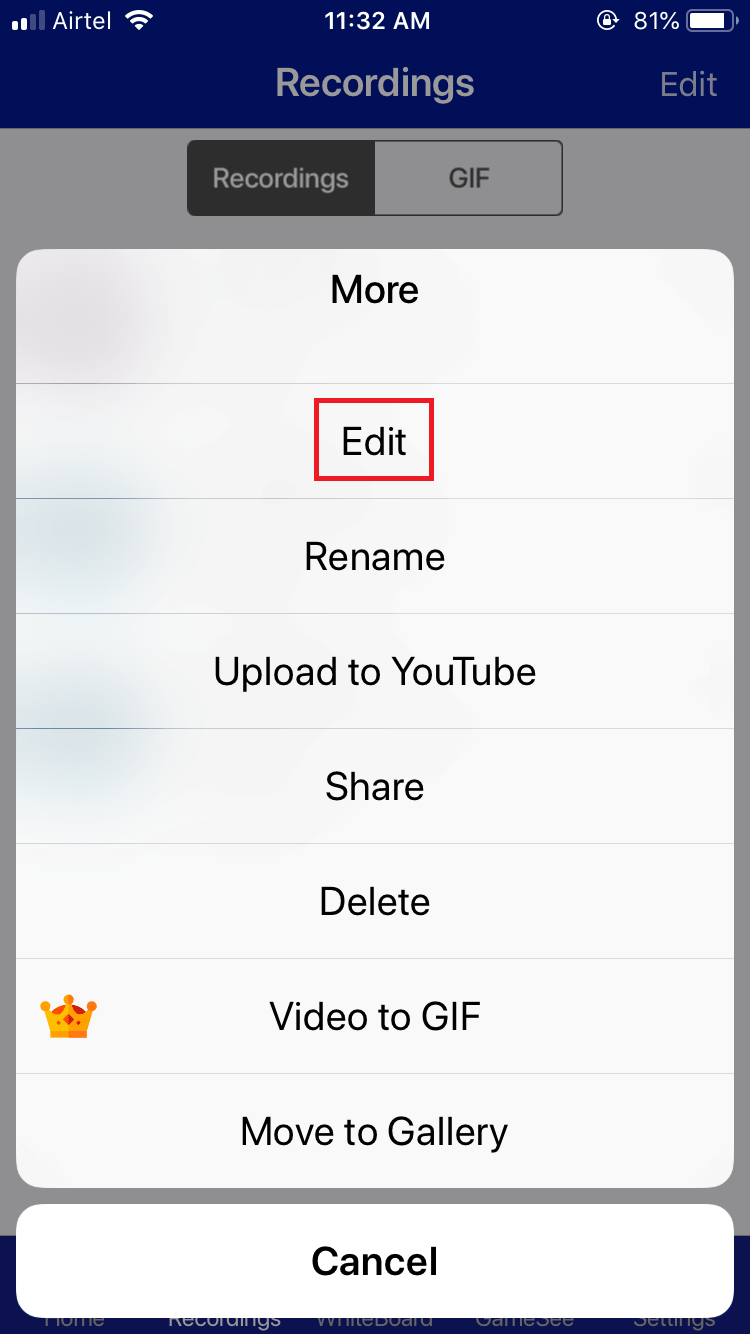 Step 3.  Now click on the video button from the bottom menu.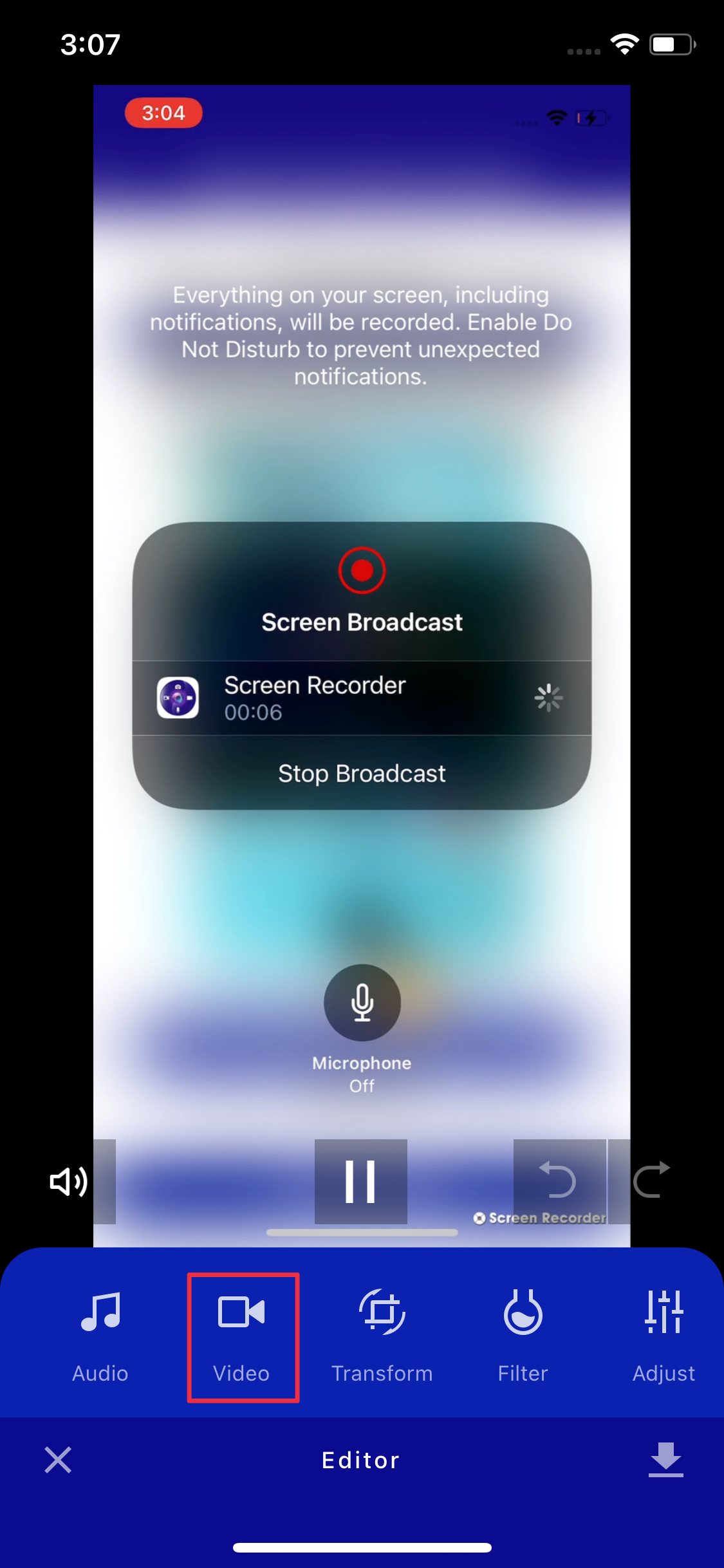 Step 4. Click on the add button to add the other video. Select the video you want to add then click on the add button.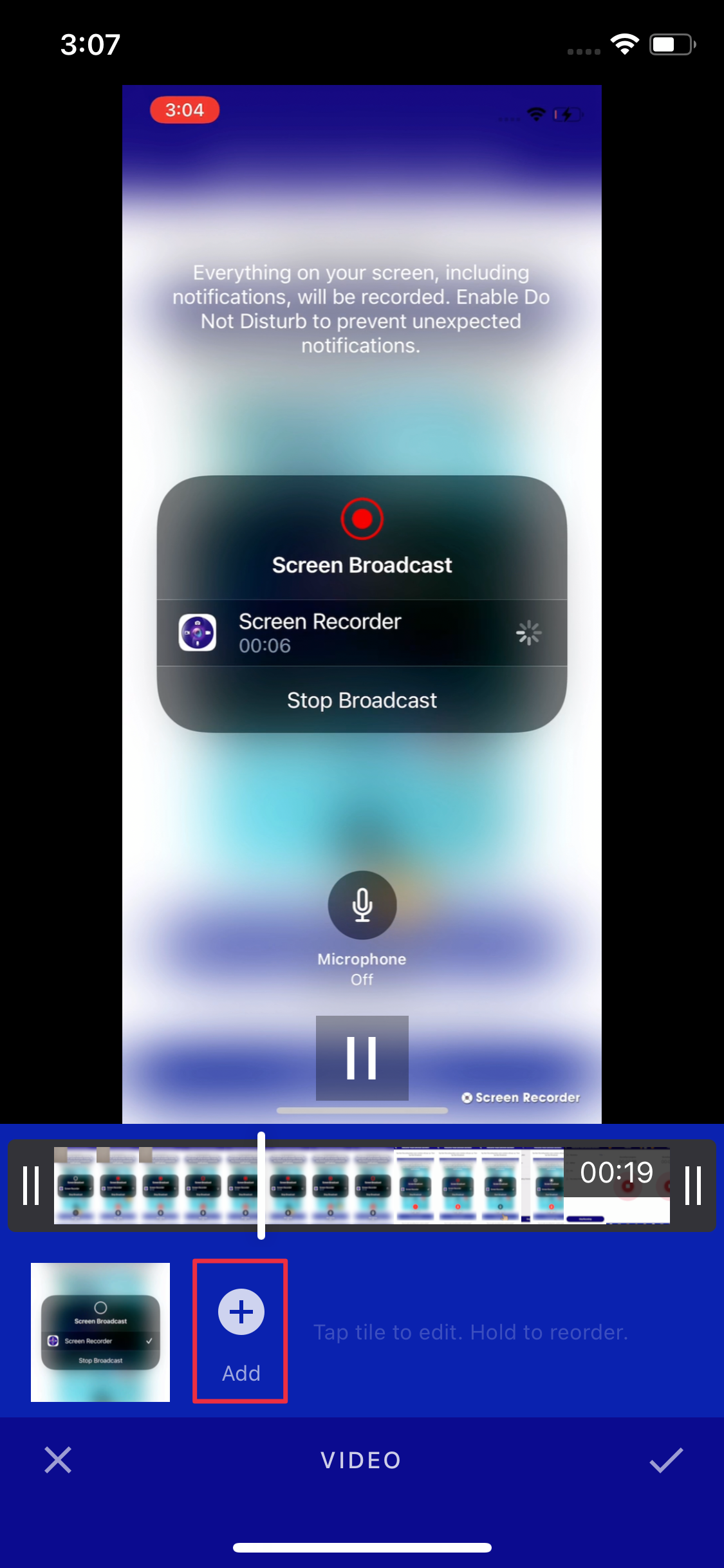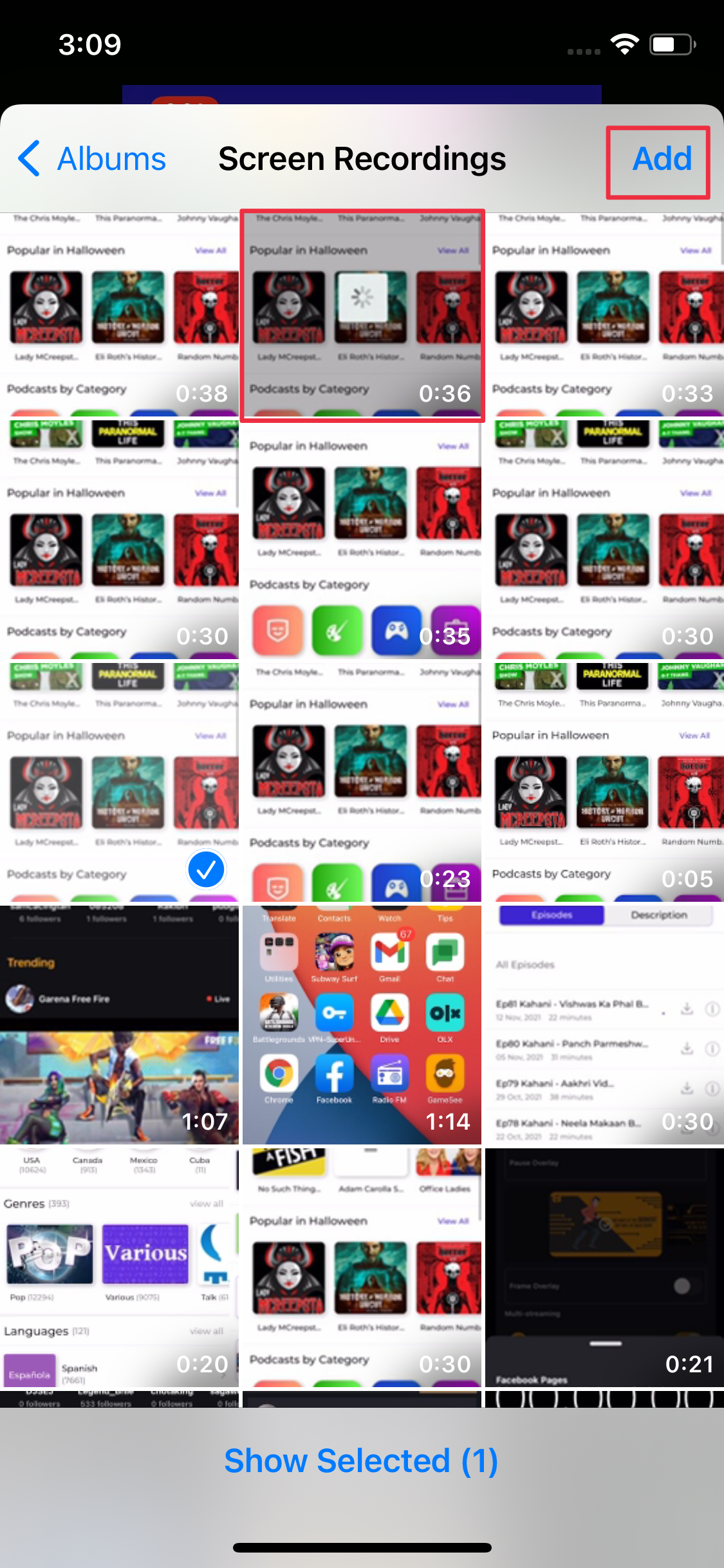 Step 5.  After adding the video, click the tick button and save the video.