Certainly, here's a step-by-step guide on how to remove a watermark from your video recording using our Screen Recorder app:
Step 1: Open the Screen Recorder App
Begin by launching the Screen Recorder app on your Android device. This app provides a user-friendly solution for capturing your screen activities.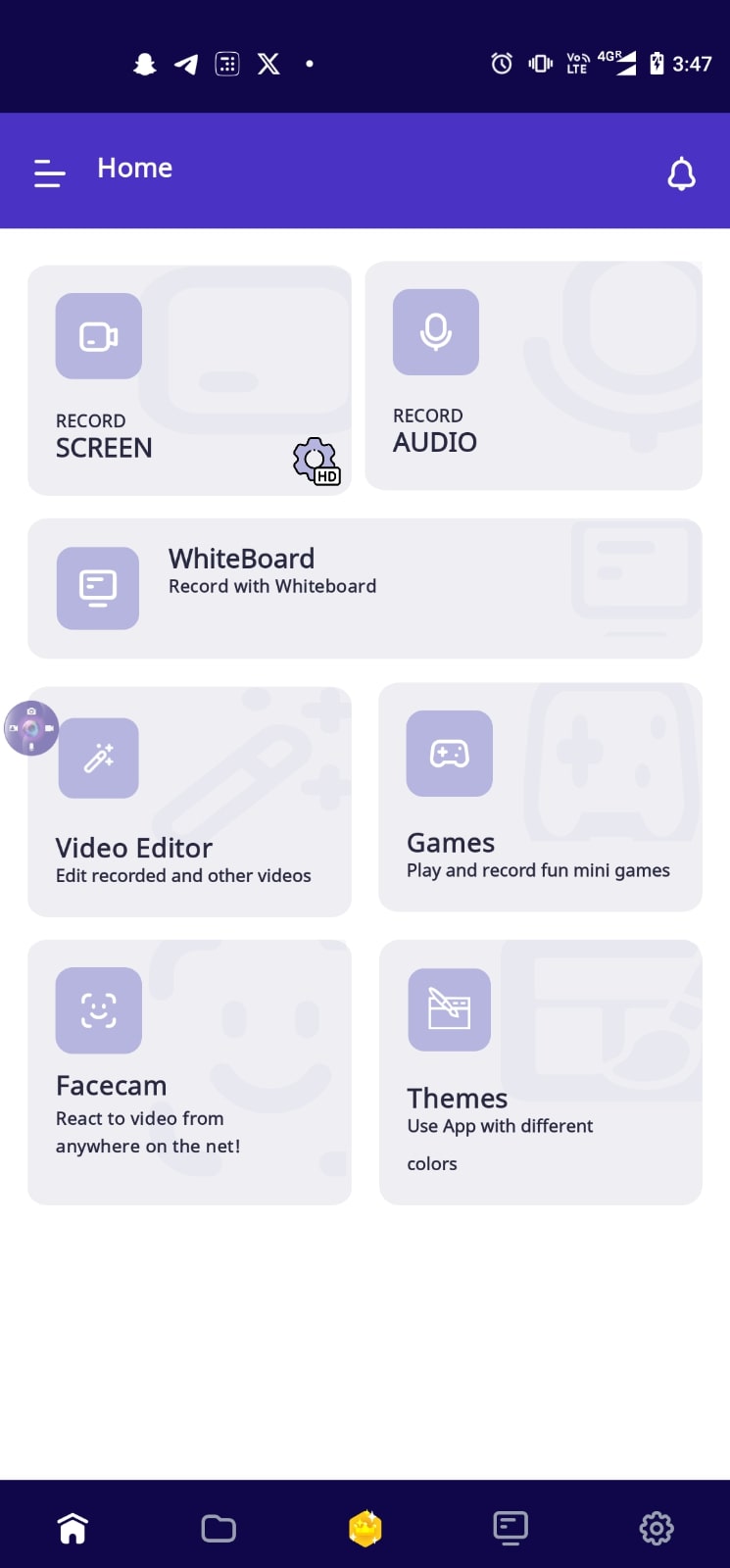 Step 2: Access the "Settings"
Once the app is open, navigate to the settings menu. You can typically find this by tapping on the setting icon in the bottom right corner of the app.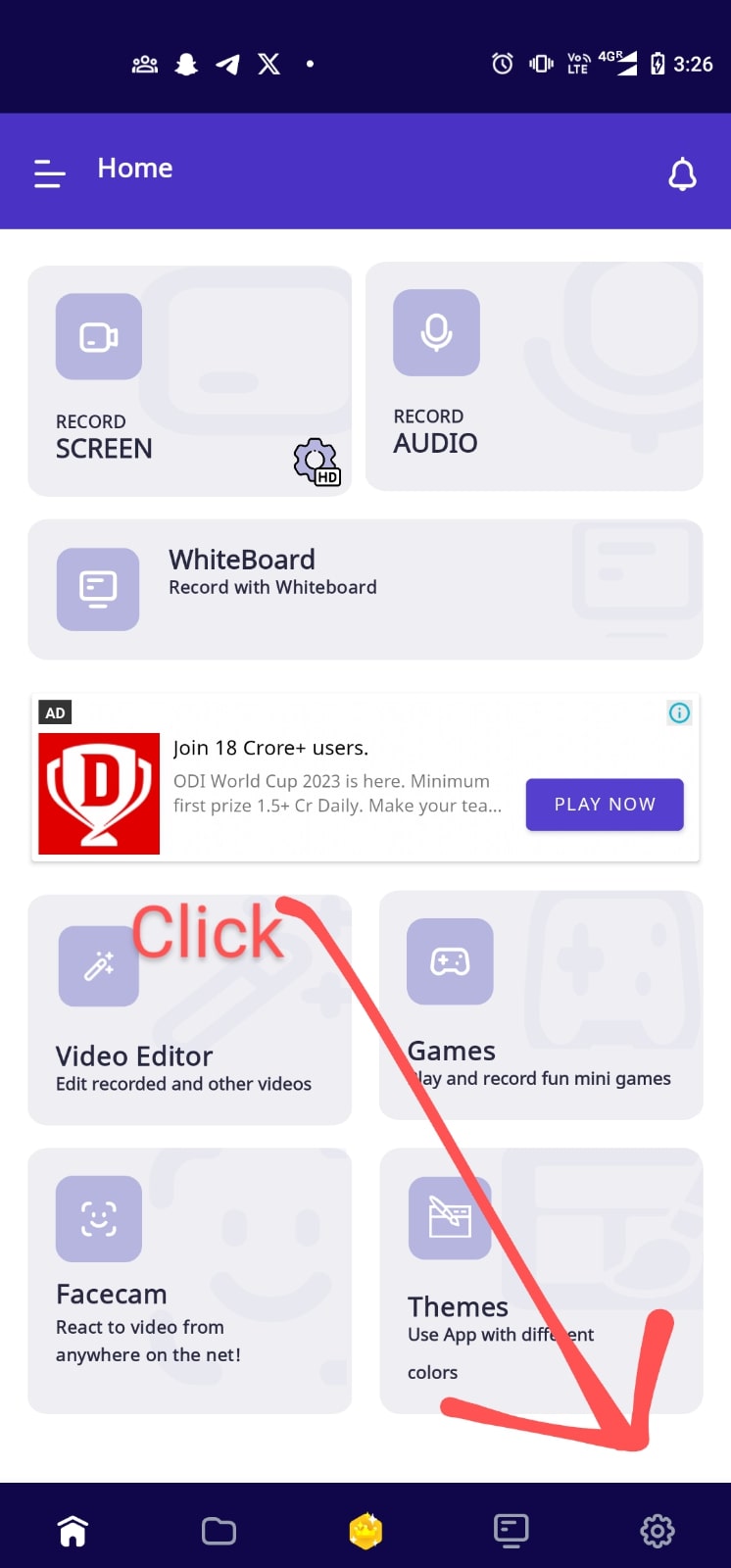 Step 3: Locate the Recording Options
In the settings menu, look for the "Recording" option. This is where you'll manage various recording settings, including watermark settings.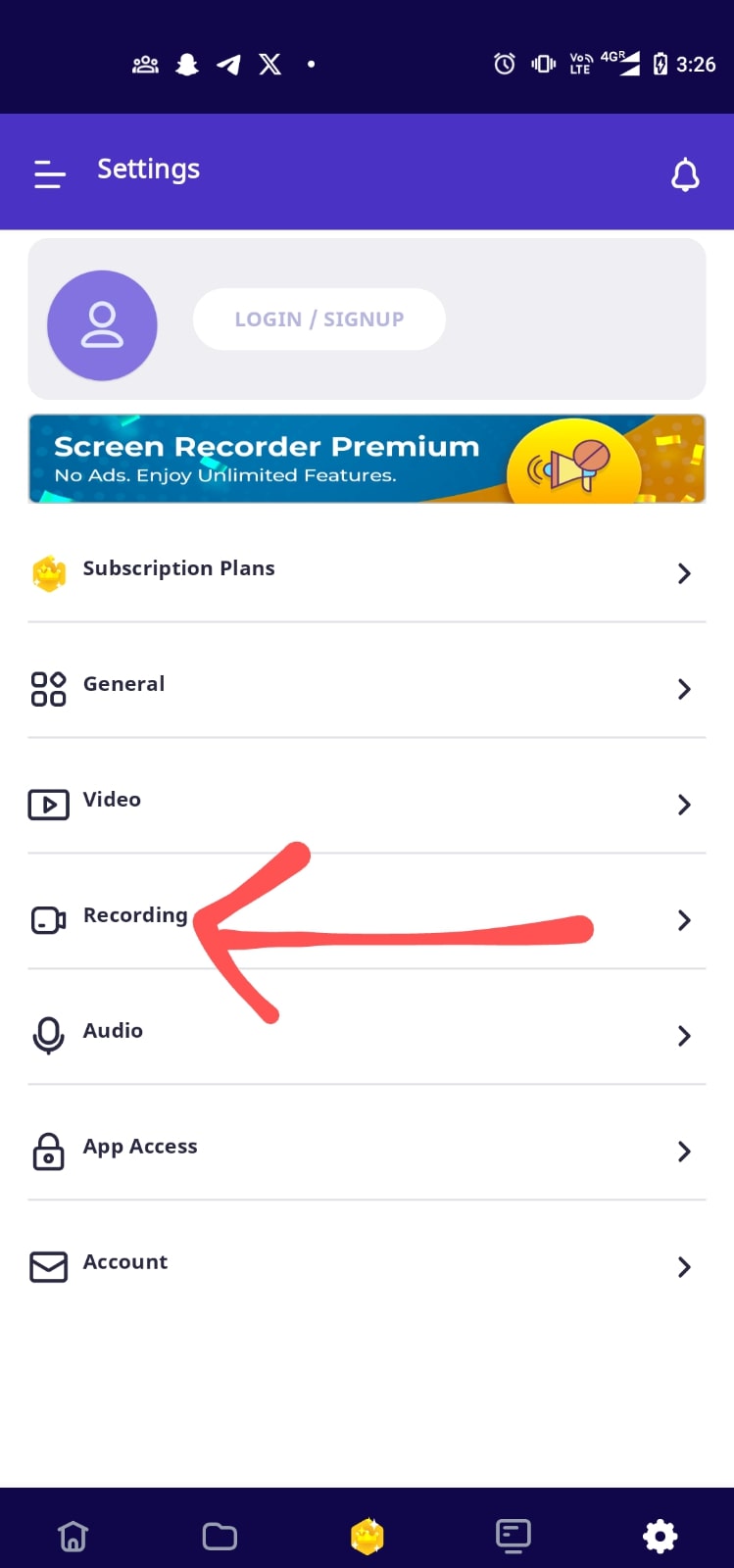 Step 4: Remove the Watermark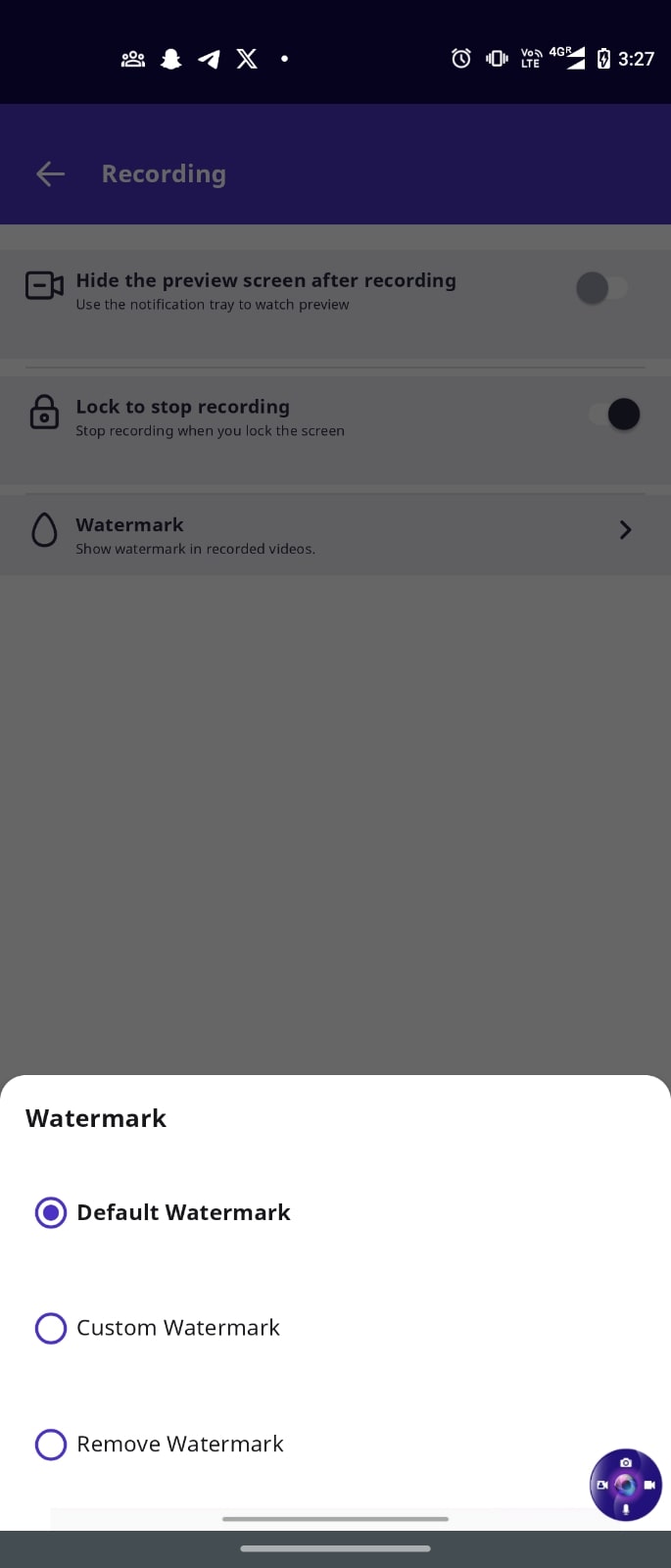 Within the recording options, you'll see a "Watermark" setting. By default, the Screen Recorder app may have its watermark enabled for free users. Here's how to remove it:
For Free Version Users: In most cases, you will see an option to remove the watermark by upgrading to a premium or paid version of the app. The specific wording may vary, but it usually indicates that upgrading will eliminate the watermark from your recordings.
For Paid Version Users: If you've already subscribed to the premium version of the app, you'll have two additional watermark options: "Custom Watermark" and "Remove Watermark." Select "Remove Watermark" to ensure your recordings are free from any branding.
Subscription Options:
If you choose to subscribe to the premium version of the Screen Recorder app, you'll gain access to an array of benefits, including:
No Watermark: Enjoy watermark-free recordings for a professional and polished look.
Custom Watermark: Personalize your recordings with a custom watermark of your choice.
Flexible Subscription Plans: We offer three subscription options for your convenience:

Weekly Subscription with a 30% Discount
Monthly Subscription with a 3-Day Trial Period
Yearly Subscription with Up to 60% Off
By upgrading to the premium version, you can record your Android screen without any watermark, ensuring your content looks clean and professional. Start creating stunning, watermark-free videos today with the Screen Recorder app!