1. Open Screen Recorder app and go to "Recordings".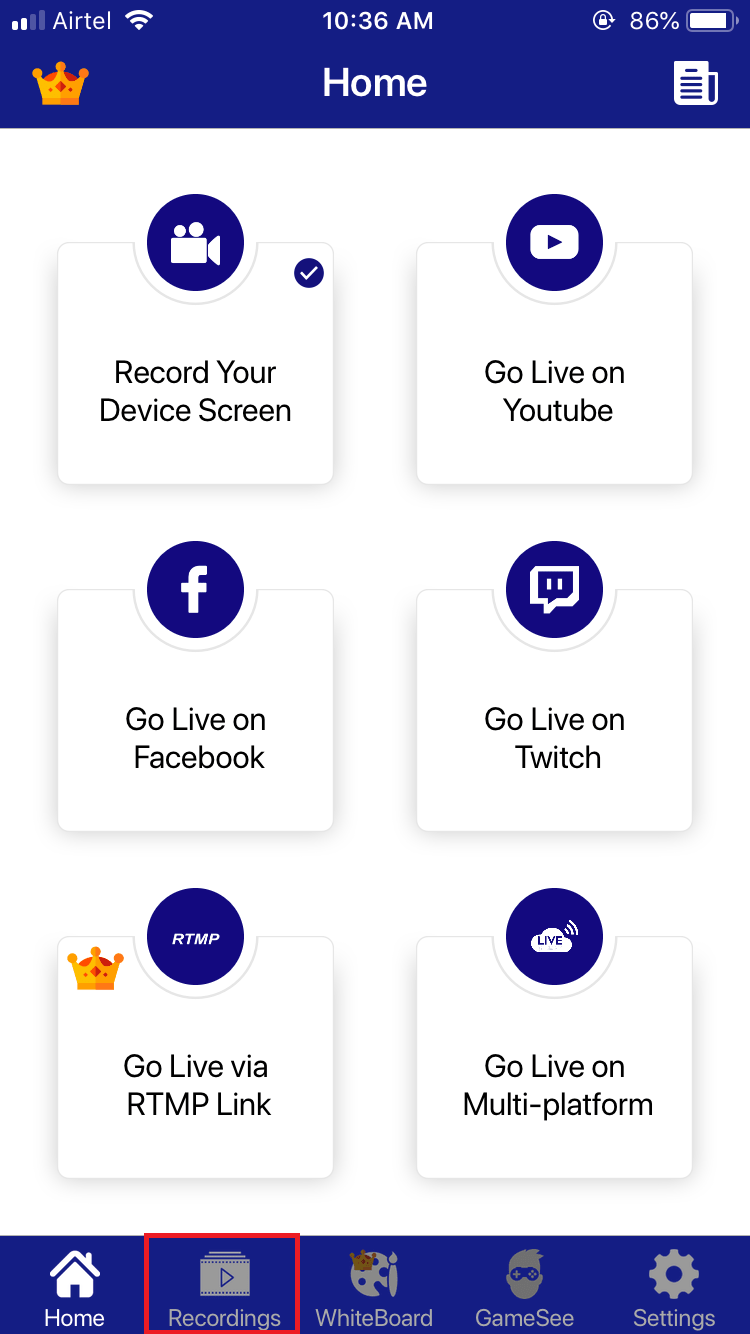 2. You will see a list of videos recorded by you.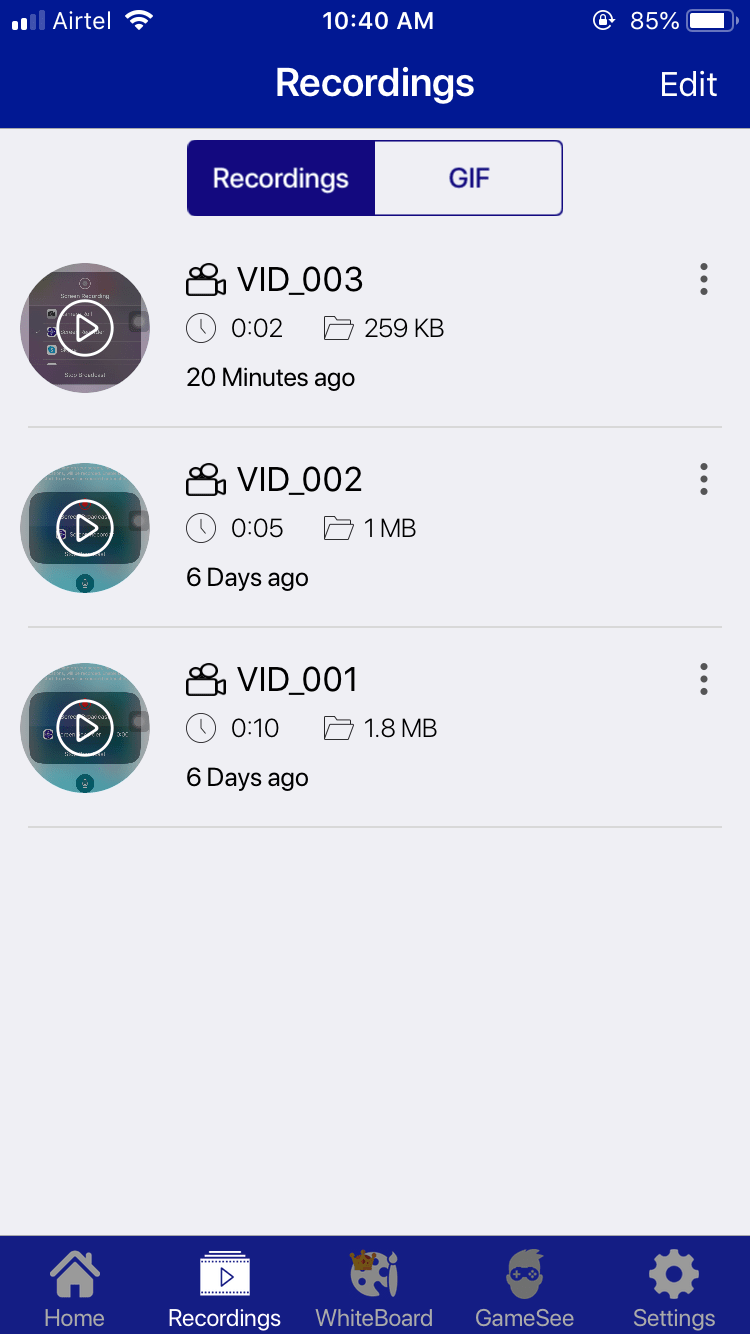 3. Press the three dots button (top right corner) on the video you wish to upload.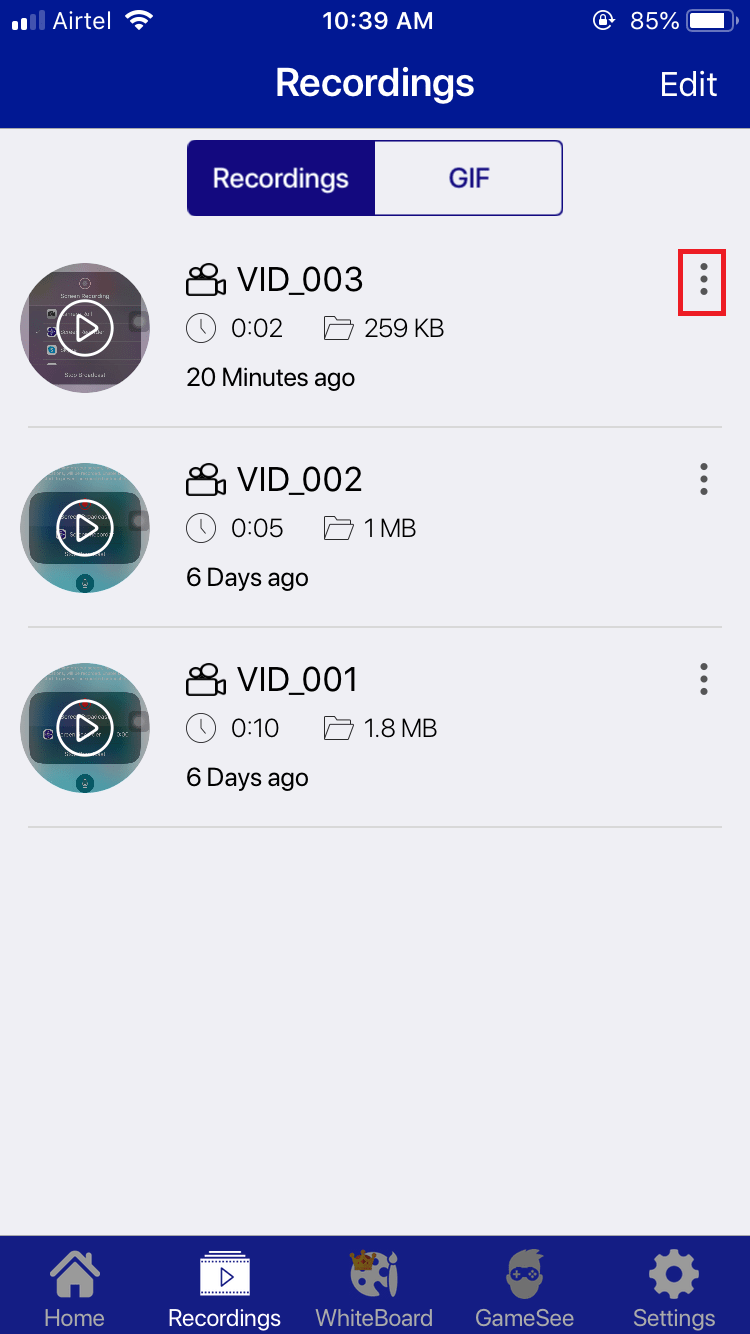 4. There, you will find the "Upload to YouTube" option.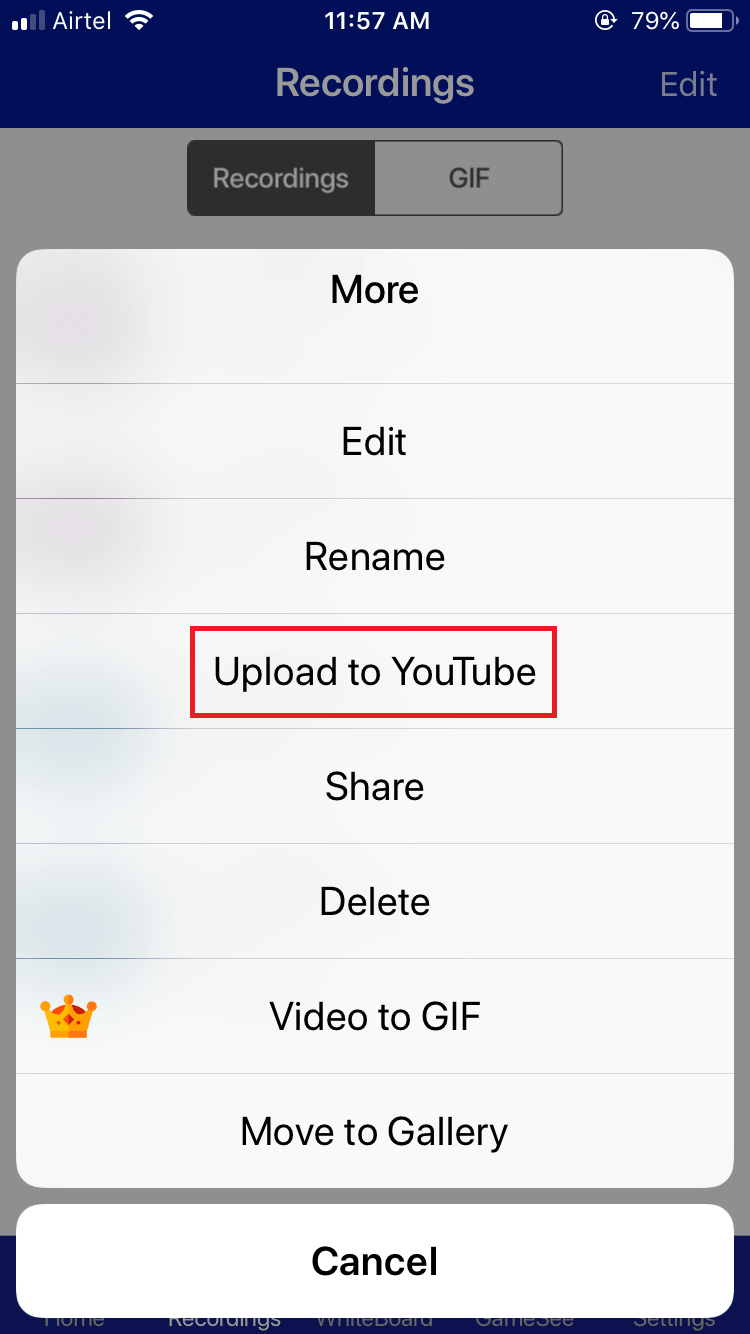 5. Select Video Categories, enter title and description, and click on the "Upload to YouTube" button.