You can easily add the pause banner in your livestream.
Step 1. Open Screen Recorder and tap on Go Live.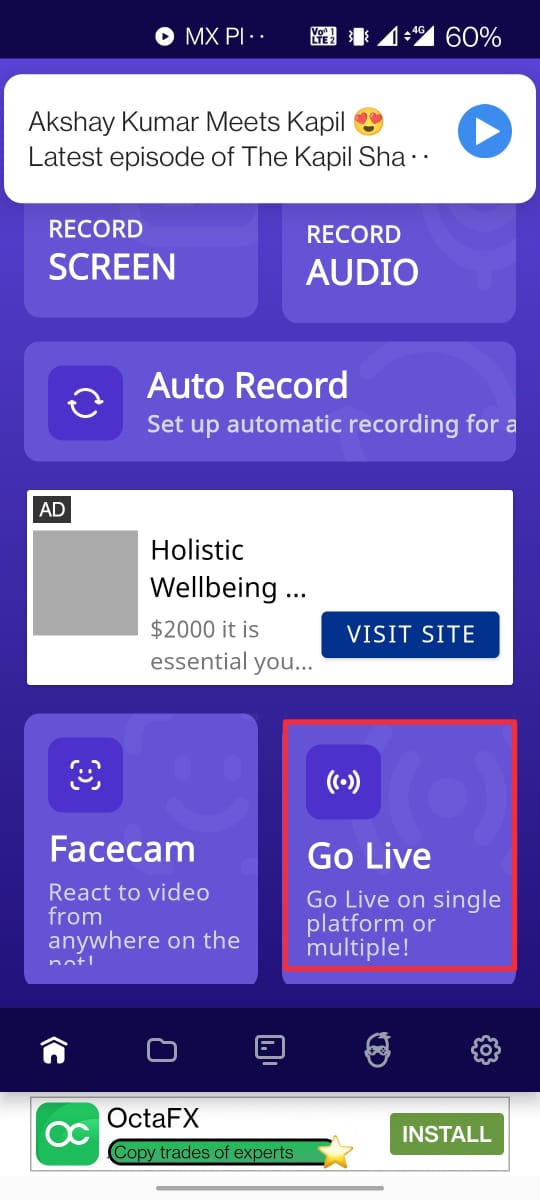 Step 2. Select game you want to play on any platform from option.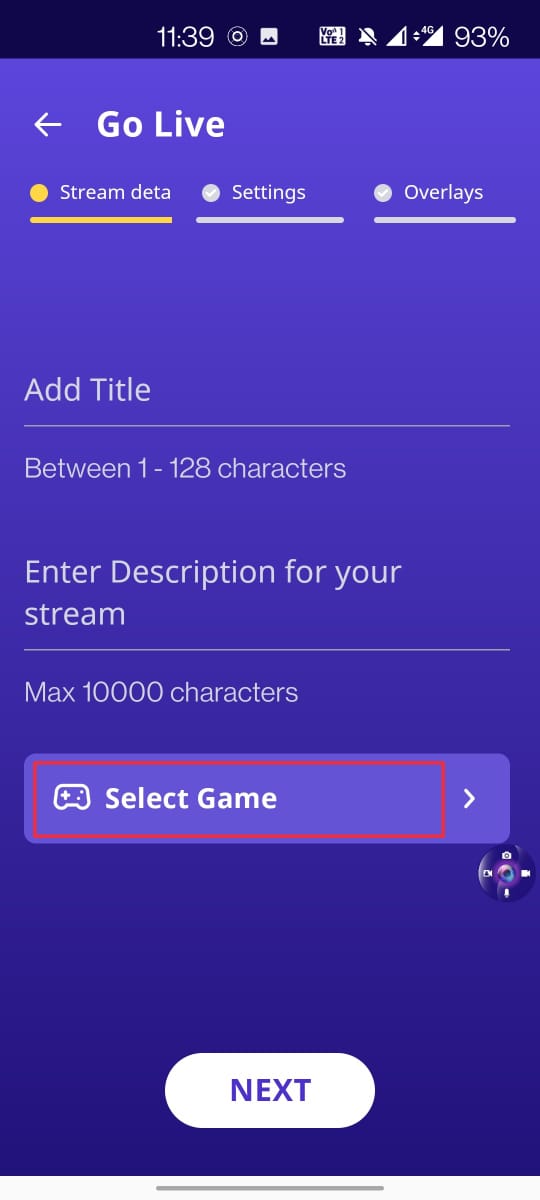 Step 3. Change overlay accordingly.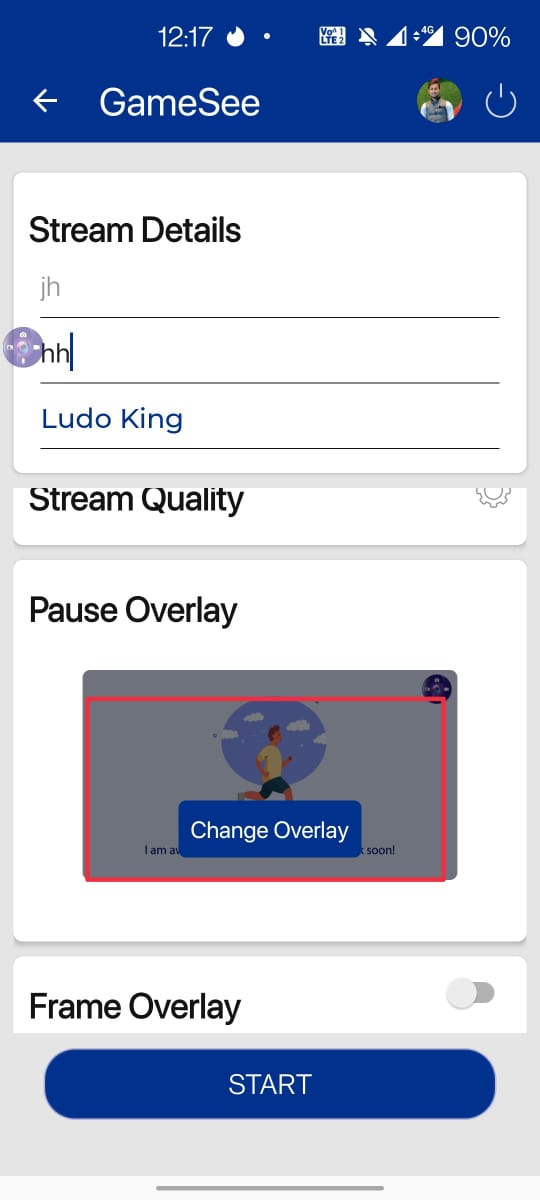 Step 4. "Pause Banner" gets added automatically as soon as you pause your livestream using this icon.