1. Open Screen Recorder app.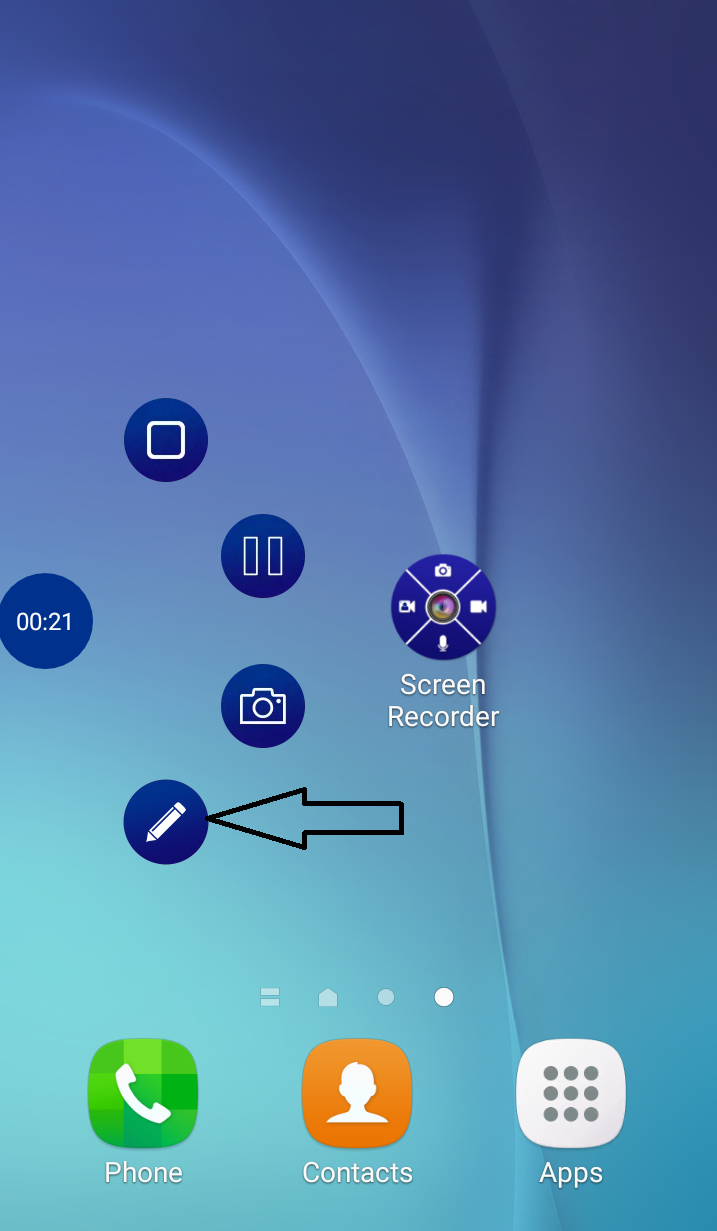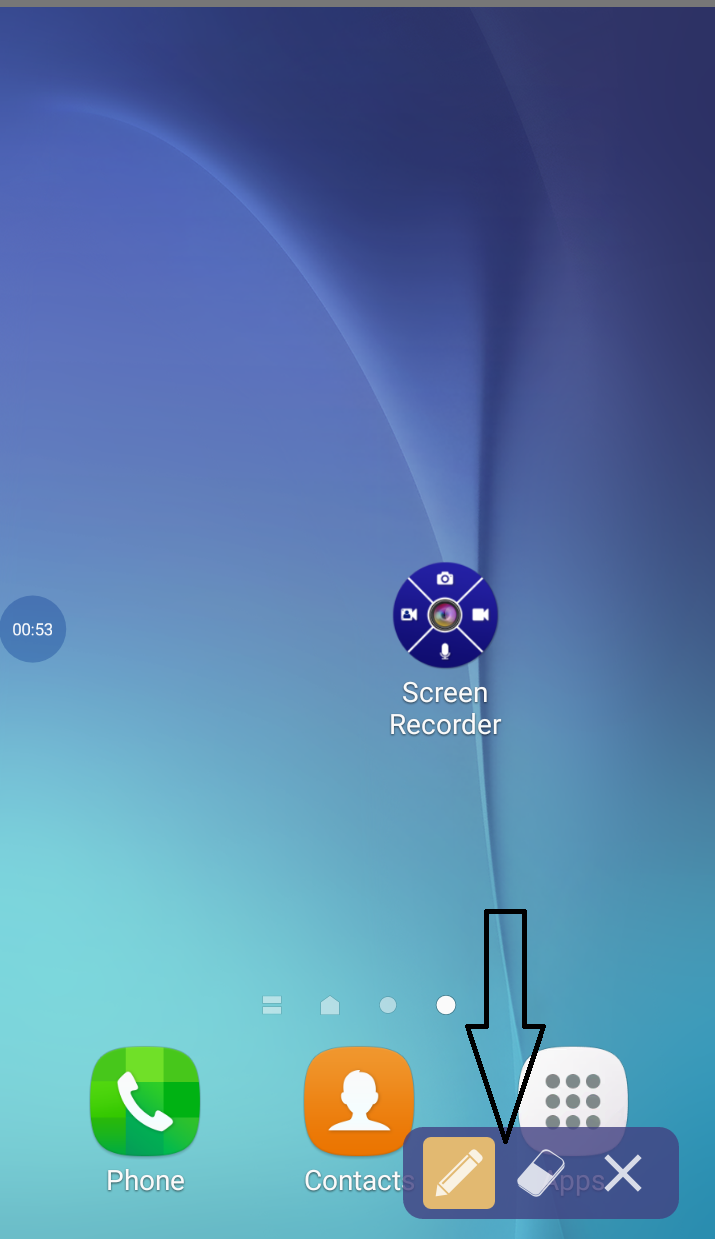 2. Click on the top left corner to open a sidebar from there select "screen recording".
3. Click on "start now" in the pop-up box for starting the process.
4. click on "Time bubble" and select pencil-shaped icon to draw text on screen.
5. Make sure you have disabled the "Hide the recording controls while recording is on" Option in settings.
6. Watch the video tutorial below to know more.