You can easily enable internal audio by following below steps:
Step 1. To enable internal audio go into the settings of the application.
Step 2. In audio settings tap on the audio source and choose  Internal Audio. Click ok to enable Internal Audio as your audio source.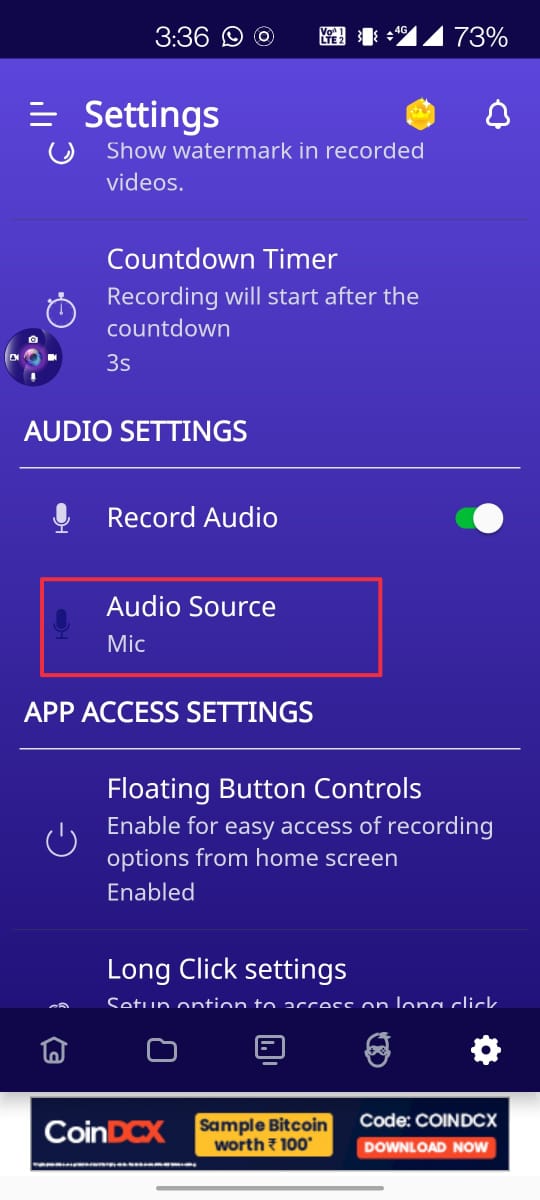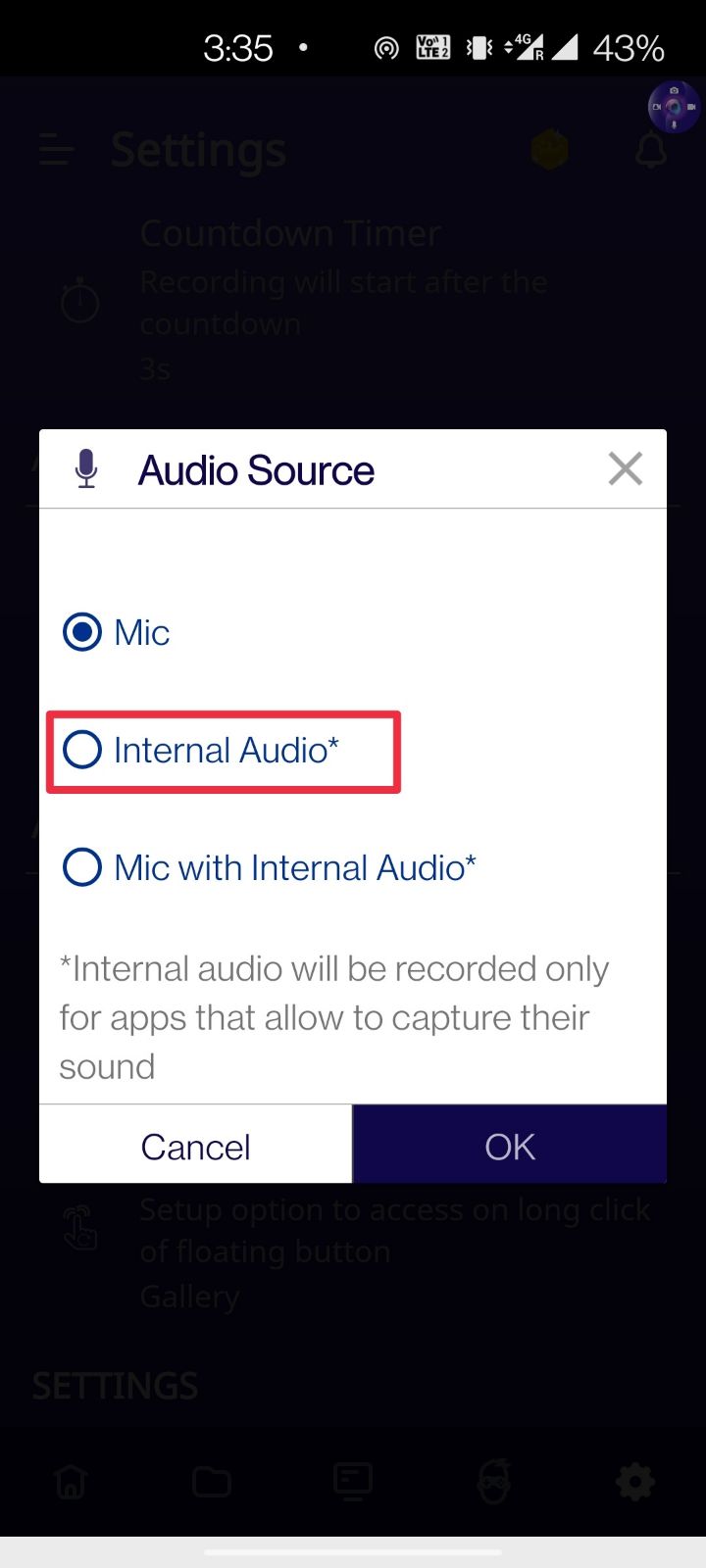 Note:- The Android system currently does not allow apps to record internal system audio only android 10 has that feature.