Step 1. Open Screen Recorder App.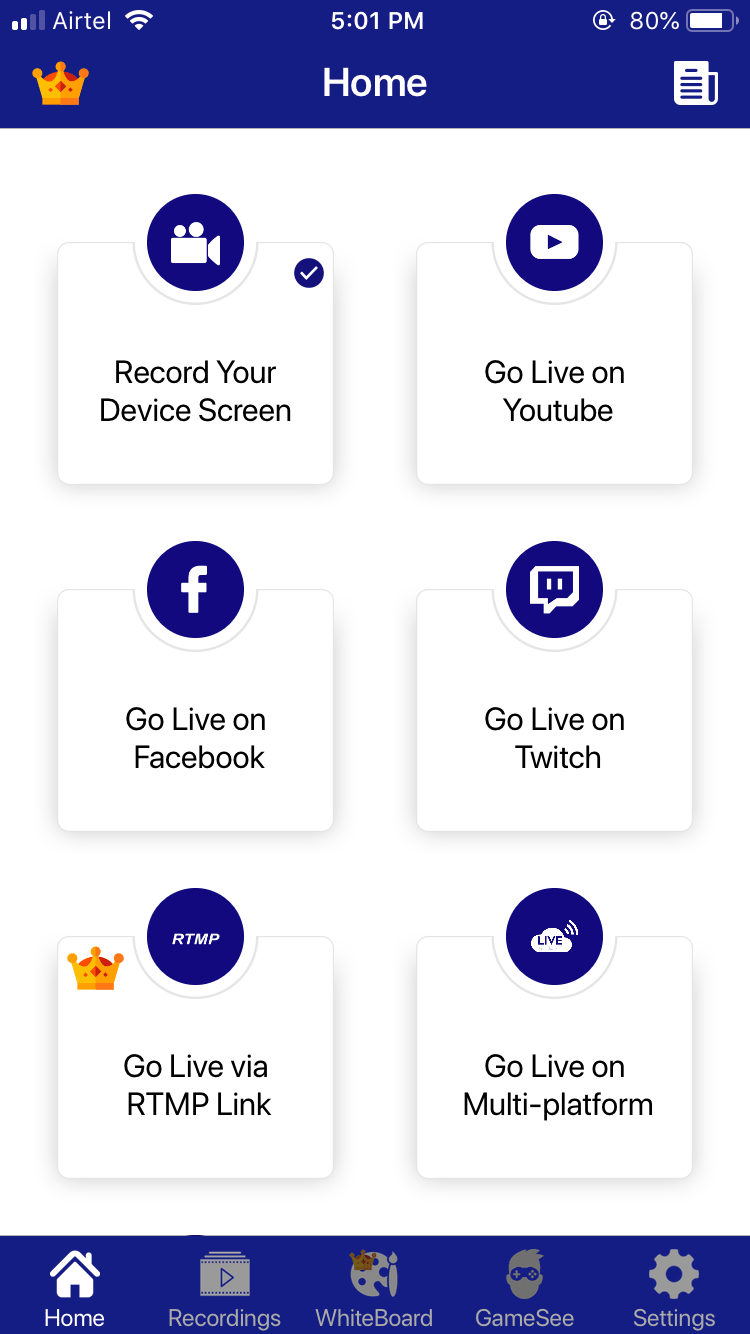 Step 2. Select the "Go Live on YouTube" option on the home page.
Step 3. Click on the "Settings" icon.
Step 4. Click on the "Set Livestream pause image" option.
Step 5. Toggle the button to enable the pause image.
*You can also add any image of your choice from the gallery.