Step 1. Open the screen recorder app and go to settings.
Step 2. In settings scroll down to audio settings.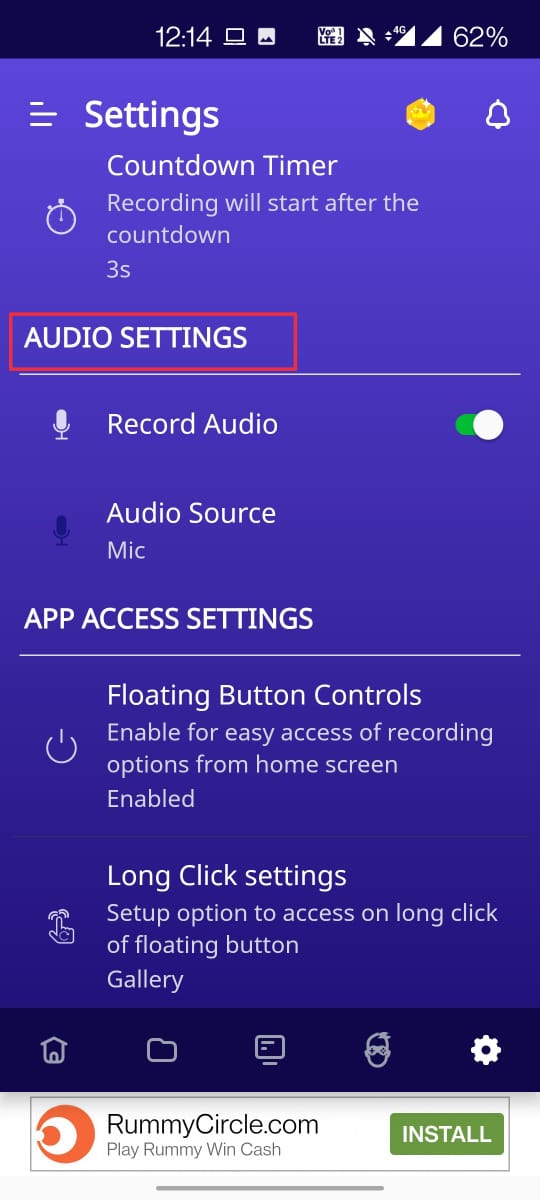 Step 3. Now you can see the option of "record audio". Now you can enable or disable  the button according to your need i.e whether you want to record  the audio or not.