Step 1. Open Screen Recorder App.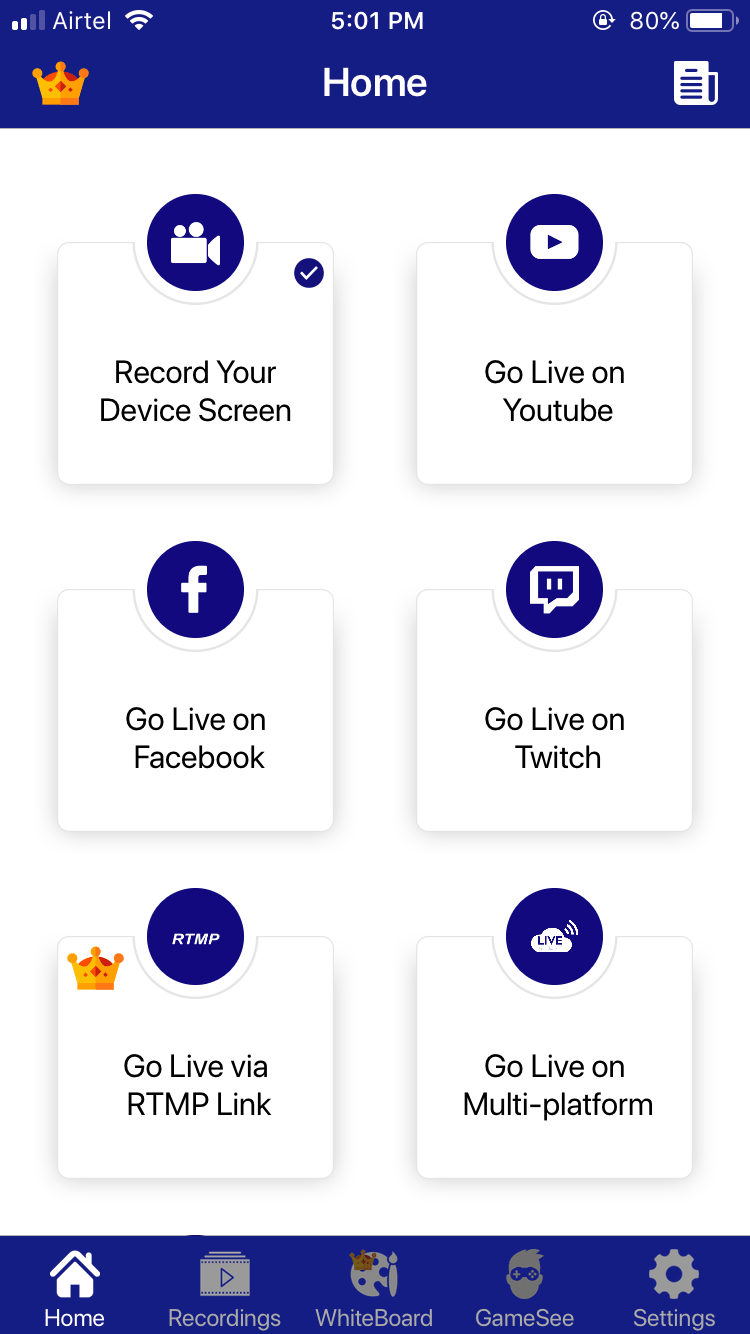 Step 2. Select the "Go Live on YouTube" option on the home page.
Step 3. Click on the "Settings" icon.
Step 4. Click on the "Live Stream Frames" option.
Step 5. Choose any frame of your choice.

Step 6. "Enable" the chosen frame and click on "Save".
Step 7. Enter the "Title" of your video and click on "Start Livestreaming".