Free Fire - changing the Battle Royale games scene
Battle Royale games like Free Fire have seen a drastic upsurge in downloads since the news of the PUBG ban made rounds. Amidst security concerns, PUBG Mobile was banned in India on September 2nd. Free Fire, the most downloaded game of 2019, is one of the popular games vying to fill the void left by PUBG. In May 2020, Free Fire reached a peak of 100 million daily active users. Indian players make up more than 10% of its active user base. As per a public update from the parent company Tencent, the PUBG server for India will be terminated on October 30th. Since the announcement, PUBG alternatives have seen an enormous demand. As per data from Sensor Towers, Garena Free Fire recorded over 2.1 million downloads already in four days around the PUBG ban announcement.
What makes it hot?
What makes Free Fire popular in the gaming community is the gameplay is centred around mobile users. With minimal device requirements such as - 1GB RAM, the game runs effortlessly across old and new mobile devices. The seamless gameplay, a smaller team size of 50 players, high engagement activity packed with a great deal of action, makes the game a player's favourite. The game is developed by 111Dots studio, having roots in South-East Asia.
That's not all. Garena localizes a lot of game content region wise, so players feel at home. The high-intensity, shorter game round, and aesthetics make Free Fire a very appealing Esportand exciting spectator sport.
Will PUBG make a comeback?
Well, that does seem like a possibility. The south-Korean based PUBG Corporation has announced that they are disengaging with Tencent and looking for options to keep data security on high priority. Meanwhile, Free Fire is leading the race in the Battle Royale games arena.
Free Fire Livestream
Gaming influencers have cashed upon the vast popularity and are livestreaming their Free Fire play using apps like ScreenRecorder. Free Fire aims to bring more gamers under their wing around the globe. After their successful Free Fire World championship crossing 27 million views online, Free Fire's popularity is skyrocketing and breaking records. The championship already holds a record for the highest number of concurrent viewers on YouTube. The developers are looking to enhance gameplay and make it even more effective and build healthier communities globally. There is a plethora of content from casual gamers, YouTubers, live streamers, and Esportfans about Free Fire gameplay. The audience base for Free Fire is enormous globally, and it will continue to grow. Using top-rated live-streaming apps, one can record uninterrupted gameplay to publish it online.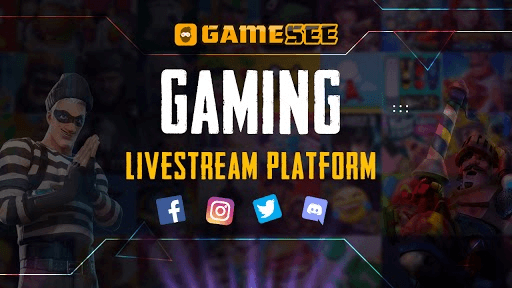 ScreenRecorder is a trusted screen recorder app available for Android & iOS known for its simple UI and user-friendly features. With over 24 million downloads, it facilitates stable and smooth screen recording. Users can create interactive, intuitive screengrabs, build image libraries, floating buttons, trim videos conveniently, make video tutorials, record gameplay, create promotional videos, and much more with ease using Screen Recorder.